Do your kids love dipping? Mine sure do! From our standard veggies with ranch to a more decadent chocolate fondue dessert, my girls are always game for a snack with a dip. Here is a tasty and simple chocolate yogurt dip that kids can whip up on their own – and it's healthy enough to have for breakfast! If you're looking for an extra protein boost, be sure to use Greek yogurt.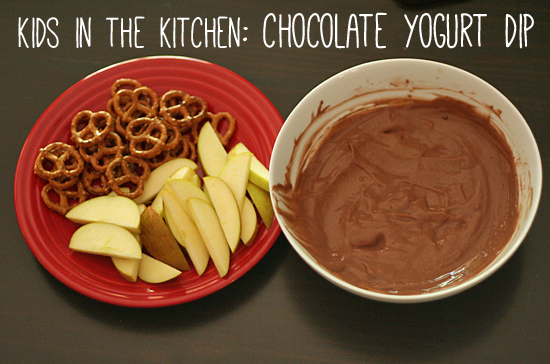 Ingredients for Chocolate Yogurt Dip:
1 cup plain or vanilla yogurt (Greek yogurt makes a nice thick dip)
2 Tablespoons unsweetened cocoa powder (or to taste)
1 Tablespoon maple syrup (more or less to taste, depending on the sweetness of your yogurt)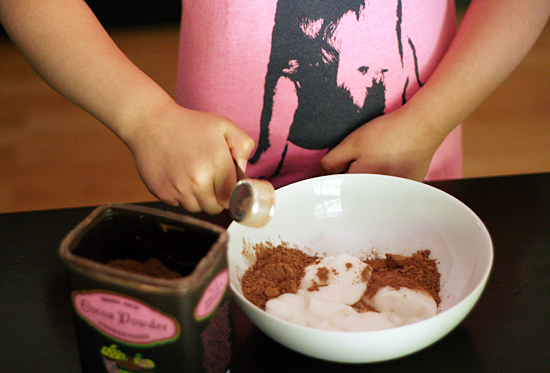 There are not many steps to this recipe – just dump your ingredients in a bowl and mix until smooth. We found a wire whisk worked the best for getting out all the lumps. Mix and mix till smooth, then taste for sweetness and chocolatey-ness.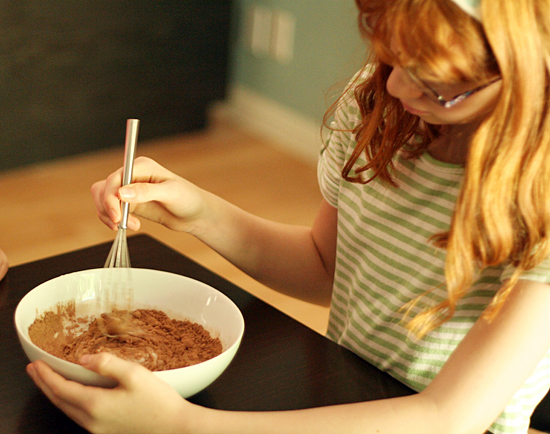 Grab some goodies for dipping and get snacking! We had pretzel twists and sliced apples this time. Bananas, pineapple, or strawberries would be tasty, too. We're thinking this chocolate yogurt would add a fun twist to yogurt, granola, fruit parfaits, too!
Bon appetit!