The lovely ladies of Minimalist Parenting, Christine Koh and Asha Dornfest, are sharing a new series to help us through the holidays, hooray! Thanks to these 2 super smart women, co-authors of the soon to be book, we can all take a load off this holiday season with their tips and tricks.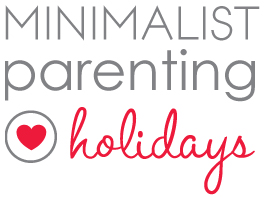 The central theme of Minimalist Parenting: you can enjoy life more when you do less.
Check out a little sneak peek of their awesomeness with their plans to help minimize stress during the upcoming holiday.
What are you doing to make turkey day more manageable?