Yay! I did it. I finished my baby's quilt, only 15 months late. Remember this quilting post? I've made a quilt for all three of my babies when they're born, something for them to always have that's made from me! I love it and so does my baby!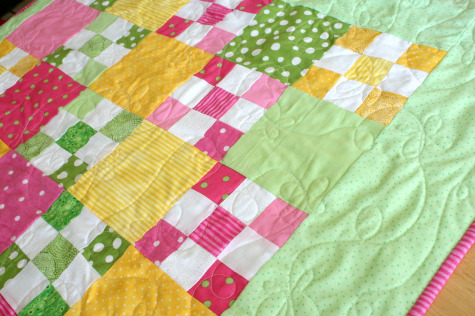 This quilt has a sort of 'nine patch' pattern to it that I learned from a quilting class a few years back. I highly suggest you take a quilting class if you're just beginning. One day I hope to be a Crazy Mom Quilter, making one of these everyday.
Don't you just love these butterflies quilted in the fabric? If you're in the Salt Lake City area, I've got a fabulous machine quilter for you. Ella does a great job and has great prices!