Since I was young, my family has gone sledding on New Year's Day. As we still have quite a bit of snow on the ground here in Utah, it should be a great day today for sledding. Happy New Year 2009!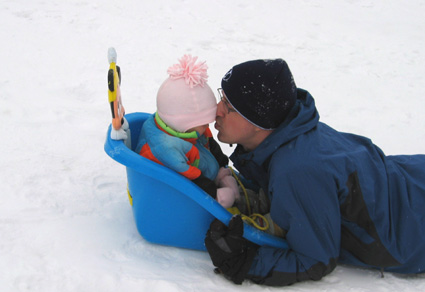 Image from New Year's Day 2006
What are you doing to bring in the new year?