Flour sack dishtowels are my absolute favorite to use in the kitchen. They are absorbent and dry quickly. The problem? They don't add much to the room as far as color goes. My solution is to add a bit of paint and fabric medium to customize the towels to your specific taste and color scheme. I whipped up a few of this confetti version during nap time and am so thrilled with the results!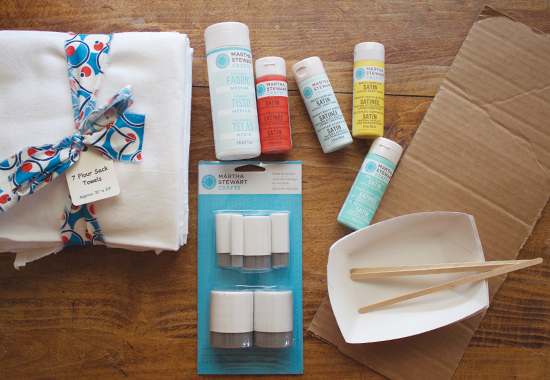 To make some of your own you'll need to gather a few supplies:
flour sack dishtowels (pre-washed)
craft paint
fabric medium
cardboard
paper bowls (to mix paint)
wooden craft sticks (to mix paint)
round foam sponges
Add one part fabric medium to two parts paint in a bowl and mix. The fabric medium is more runny than the paint so I just eye it.
Next, simply dip the round foam sponges into the fabric paint and place on the dishtowel. Be sure to have a piece of cardboard underneath the dishtowel so the paint doesn't seep through to your work surface. I found it helped to gently dab the foam sponge onto the dishtowel to get a more solid circle.
Continue painting until you have a look you're happy with.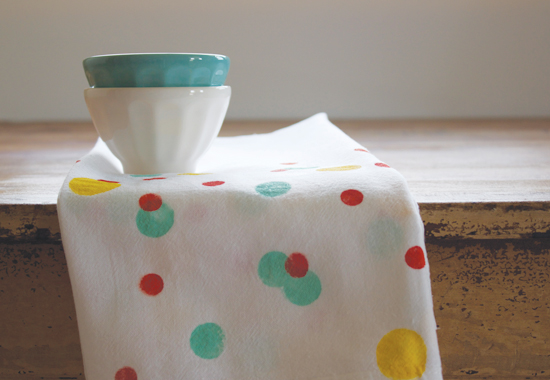 Allow 24 hours for the paint to dry then heat set before washing. Enjoy your new colorful dish towel, friends!