This stuff is really magic. Mostly because it is gone is seconds as your guests will pile huge dollops into their hot cocoa. My sweet sister-in-law, Jeanne, first introduced this to me years ago and I have been making it for parties ever since.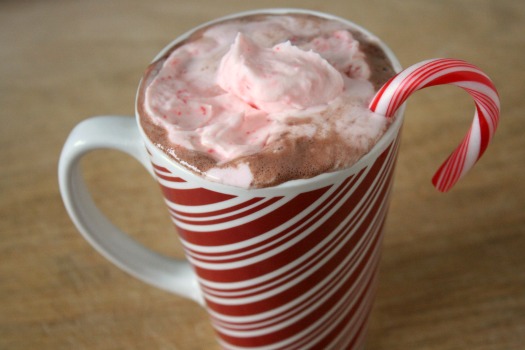 Peppermint Whipped Cream Recipe:
5 peppermint candy canes – or spearmint candies work too
16 oz. heavy whipping cream – or 16 oz of frozen whipped cream
blender
hot cocoa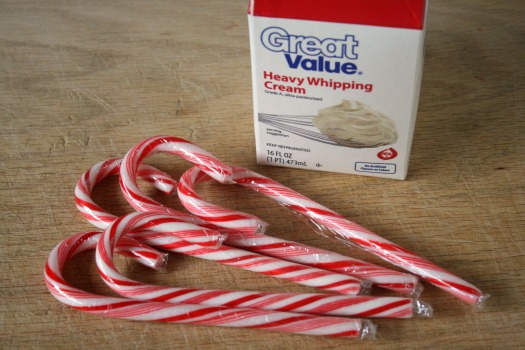 1. Unwrap your candy canes and add them to your blender. Crush these into a fine powder. 5 candy canes will make almost 1/2 of a cup.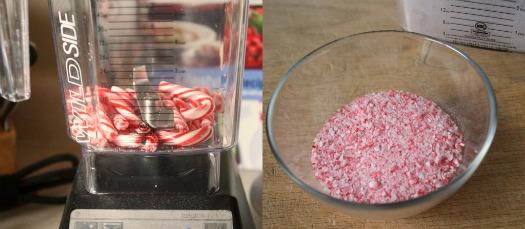 2. Whip your whipping cream. No need to add any sweetener here, as your peppermint will give it enough sugar and flavoring.
3. Add all of your peppermint powder to your whipped cream and mix. It makes a fun pink cream and there are even some tiny chunks that are yummy too.
I like to make a large pot of hot cocoa on the stove and then have my bowl of peppermint whipping cream on the side with a large spoon for scooping. Or you can make one mug of hot chocolate and stir in a spoonful or two of the cream. Either way is delicious. I promise you will be the hit of the party and you will be asked to bring Peppermint Whipped Cream again next year.
TIPS:
To store left over cream, put it into a freezing container and freeze until your next cup of hot cocoa is ready, simply thaw in the fridge.
To store leftover peppermint powder, pour into a plastic bag or container and place in the cupboard.