We love to eat breakfast for dinner, it's easy and I have all the ingredients. One of our favorites is Pop Up Pancakes, also called German Pancakes. I like to put a little twist on them by cooking these in muffin tins. They cook up as little puff balls and are easy for the kids to eat!
Watch our video to see how to make these delicious pop up pancakes in action:
Pop Up Pancakes Recipe
Ingredients:
1 cup milk
1 cup flour
6 eggs
1/4 cup melted butter
dash salt
Preheat oven to 400* and grease your muffin tins
Makes 24 muffins or fills a 9×13 baking pan
Method:
1. I like to mix all the ingredients in my blender. I have tried to whisk it or even use my small electric mixer, but a blender seems to do the best job getting it smooth.
2. Pour the mix into your greased muffin tins. Or your baking pan, as my mom likes to bake these in a jelly roll pan.
3. Bake them for 15 minutes in a 400* oven, or until puffy and golden on top. Use a knife to pop or pry them out, hopefully they were greased well enough and should pop right out. They puffiness will die down as they cool, and they become more like a cup.
Now they are ready for toppings.
I love syrup, powdered sugar, and fruit. You could even use fresh Strawberry Jam. We usually load it all on and dive in. What do you use to top your pancakes with? Maybe peanut butter or honey?
More Muffin Tin Recipes: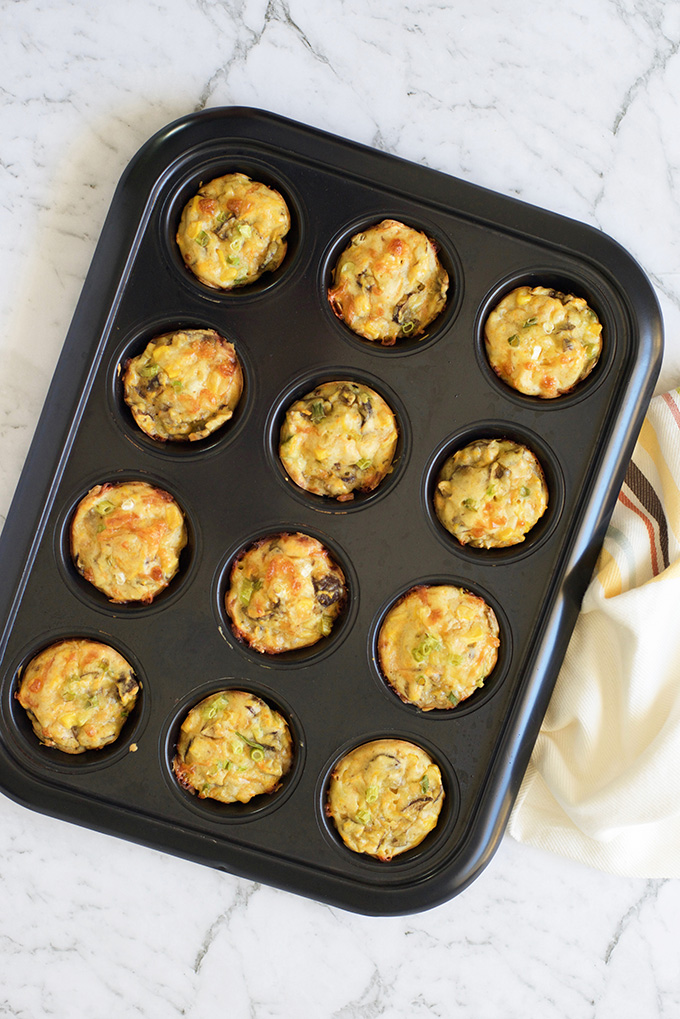 Make these quick and delicious breakfast muffins the whole family is sure to love!
These little tarts are just the right size for a little treat, especially during blueberry picking season!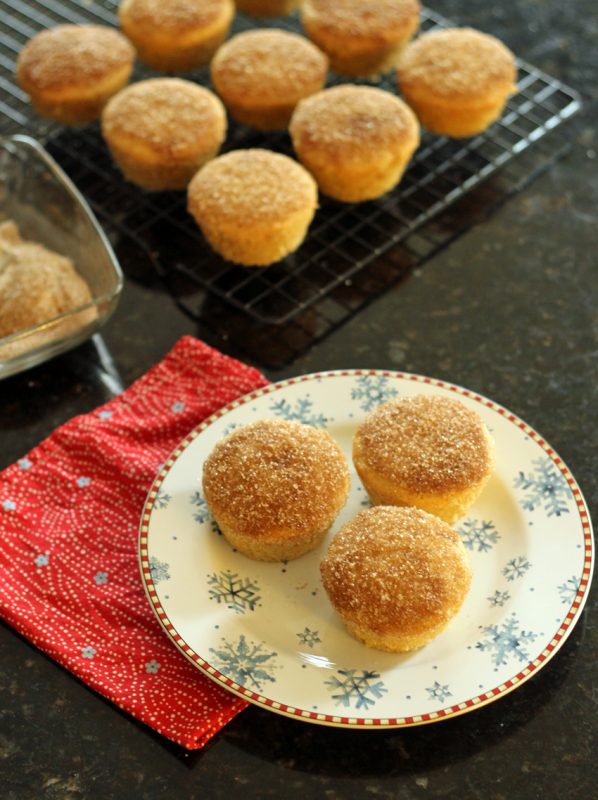 Kids will love to help make these doughnut muffins to eat for breakfast or a yummy snack!