Last week I introduced you to Avery's Organization of Moms. Today, they've asked me to share my own organizing tip, submitting it to their Tip It Forward contest. They sent me some of their note tabs and I think they are my new best friends. There are so many great places to put these on, my favorite being recipe books!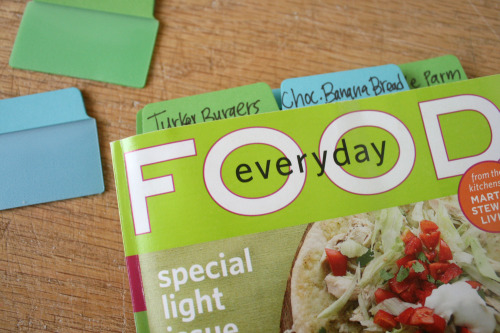 Are your recipe books and magazines filled with dog eared pages? Mine are. My Everyday Food magazines are littered with them, as it's one of my favorite food magazines. They have great recipes. Doesn't this Artichoke Parmesan Crostini look divine? It is, I've made it, as it's dog eared!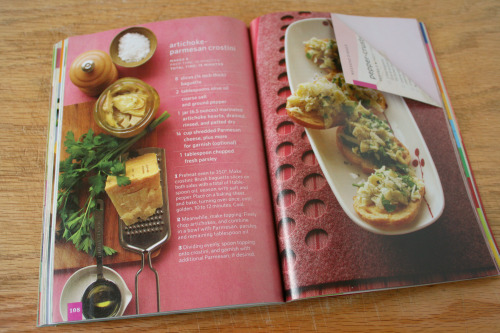 I'm using my note tabs to place on each recipe, making it easier to find again. These are repositionable so they can move to the top or the side of the page. They are clear so you can see the words underneath. And you can write on the top of the tab to label what recipe it is. I couldn't love these more. They'll probably be your new best friends too, I'll share them with you!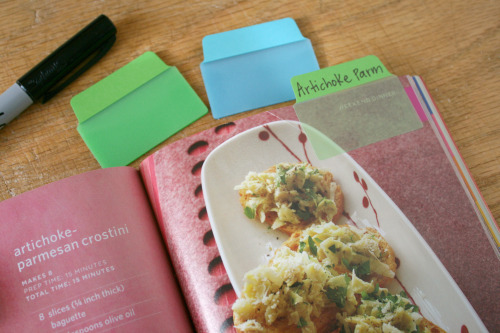 Now my recipe books are labeled and tabbed. This will save me loads of time making for a quick easy find., instead of trying to flip through my dog eared pages.
– Avery sent me some of their products to blog about, as well as compensation. But any time saving tips are my own ideas. –