With St. Patrick's Day just 10 days away, now is a good time to add a little color to your home with this simple shamrock garland.
Supplies for Rainbow Shamrock Garland:
felt in red, orange, yellow, green, blue, purple
4 leaf clover template (I used this clipart printed on cardstock)
scissors
black fine point sharpie marker
sewing machine

MY LATEST VIDEOS
Print the 4 leaf clover image on cardstock.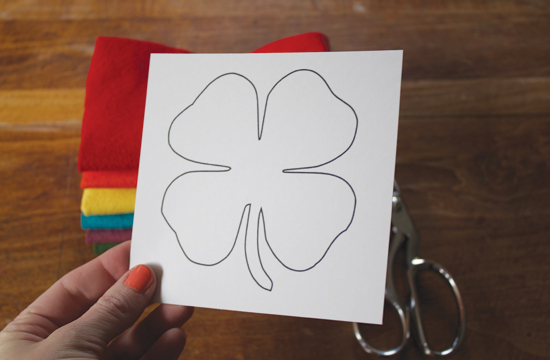 Cut out your template, then trace it onto the felt. NOTE: I traced two 4 leaf clovers of each color.
Using your sewing machine, stitch each clover together in order of the rainbow. Red, orange, yellow, green, blue, purple.
Now it's ready to hang and display for the month of March. Happy sewing!