We're getting out our rusty trusty science journal as we make another science observation with today's activity.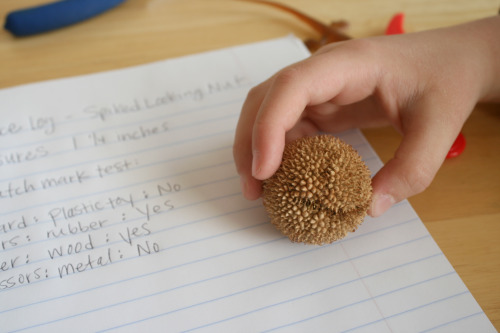 For our next scientific observation, I've recently guest posted over at Skip to My Lou for her 30 Days 30 Bloggers Craft Camp.
We tested all kinds of objects to see if they sink or float in water. We gathered objects from all around the house, filled up our bowl with water, and wrote down our predictions and results in our science journal. Come on over to Skip to My Lou for how it all turned out and what we thought was going to sink but ended up floating.
What are your little scientists currently investigating these days?