This giveaway is now closed. Thanks to all who entered. Congrats to #55 Mrs. Schmid. Have fun crafting!
I have to say that when I received this package of Sharpies below, my mind started churning with all the fun crafty ideas I would create. Sharpie, an M&T Sponsor, is one of my favorites for markers/pens/writing utensils. I love they are permanent, bright, and colorful. And little did I know when I received this package that they now make and sell FABRIC markers! What?! So many projects to be had with those.
For today I wanted to do a little decorating for Halloween. I just purchased these cute mini pumpkins and they needed a little dressing up. So of course I got out my new Sharpies and wrote some spooky words on them.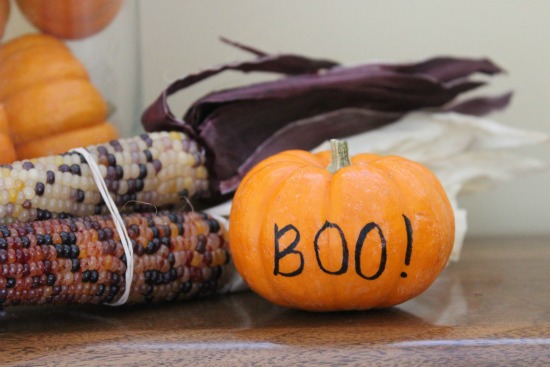 I've now placed these all over the house and feel a little more festive. Is your house decorate? How many pumpkins are displayed throughout your house?!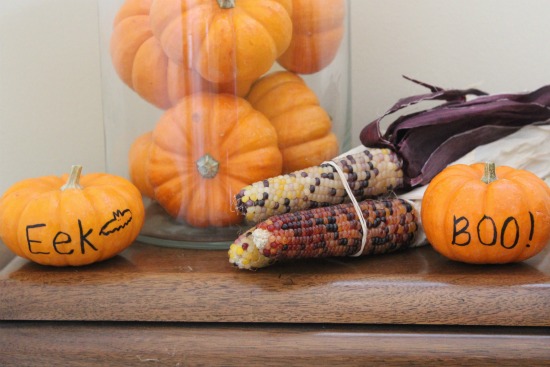 If you're looking for more decorating or crafting ideas, head over to Sharpies Creative Community. There's ideas for a floral checkbook case, zombie feet, and ink in pink for breast cancer awareness! Or upload your own creations to share with others! And today, one winner will receive a fun package from Sharpies in today's giveaway, valued at $60. Wahoo!
______________________________________________________________
Giveaway Entries: For your chance to win Sharpie's Bag of Awesome, leave a comment on this post by Thursday October [email protected] midnight. I'll announce the winner chosen from random on Friday morning October 14th. Good Luck!
Extra Entries – enter a new comment for each extra entry telling what you did: