Take summer fun to a new level with this easy DIY sidewalk chalk paint recipe! Sidewalk chalk is a classic activity that kids love to take outdoors during summer. There are so many ways to play and learn with chalk which makes it a super versatile and affordable activity for summer. This recipe is super easy to make and only takes a few simple supplies that are most likely already in your pantry. It's a new take on the classic sidewalk chalk but your kids will love it. They will have a great time doing art on your sidewalk or patio!
DIY Sidewalk Chalk Paint for Kids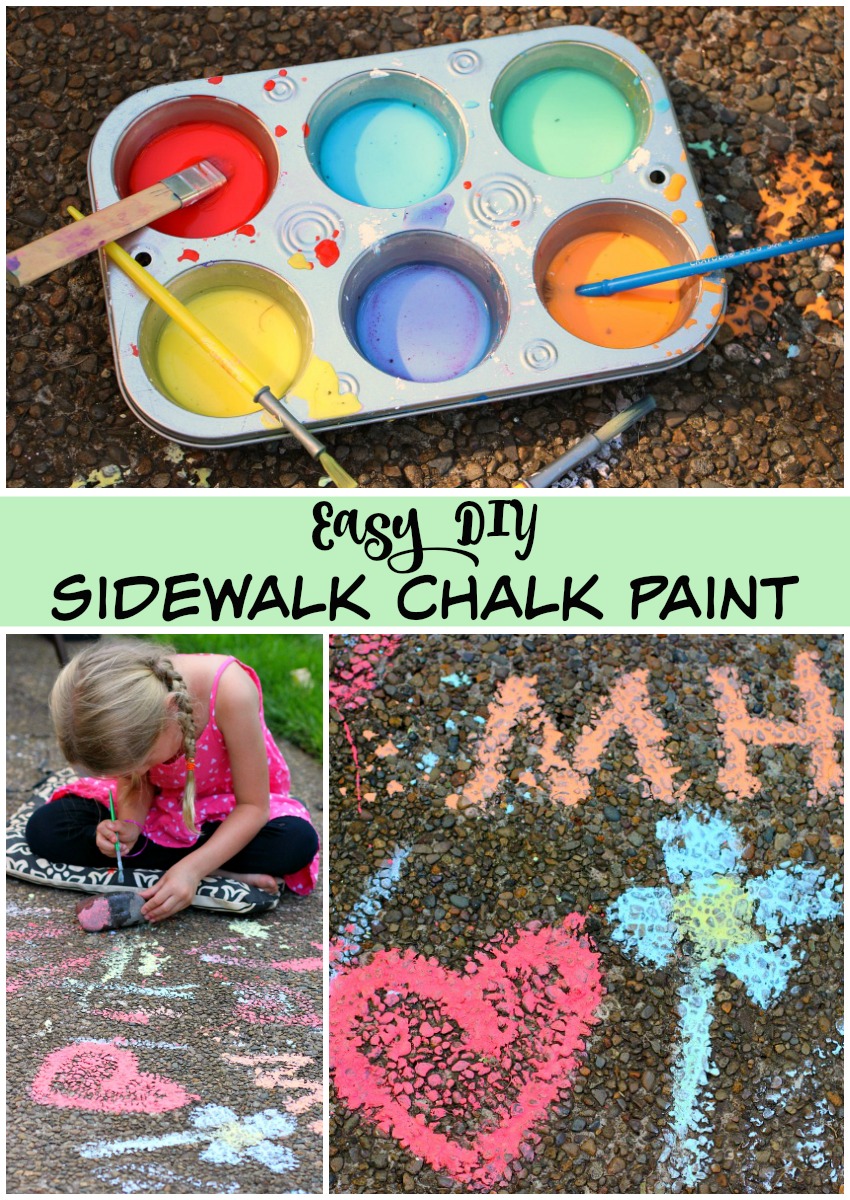 This DIY sidewalk chalk paint is so easy to make! Grab some cornstarch and food coloring from your kitchen and you are ready to make some sidewalk chalk paint!
Materials Needed:
Cornstarch
Water
Measuring Cups
Mixing bowl
Food Coloring
Paint Brushes
Muffin Tin or Small plastic bowls
How to make sidewalk chalk paint
To make this add 1 cup of water to 1 cup of cornstarch. Mix until there are no clumps of cornstarch and then pour the mixture into the cups of muffin tin or into small plastic containers. Next add a few drops of food coloring to each cup and mix until blended. That's it! If you don't have food coloring handy, try mixing in some tempera paint. Now hand off to your kids with a couple of paint brushes and let them create!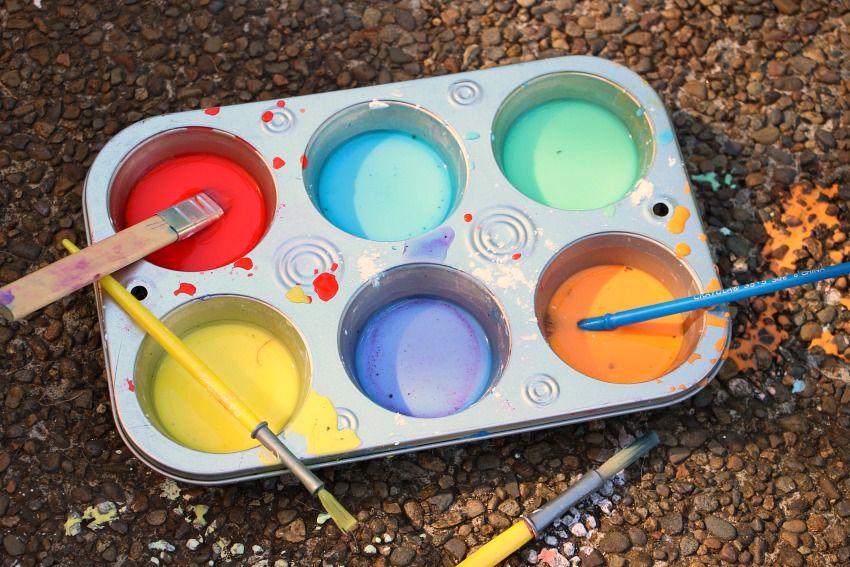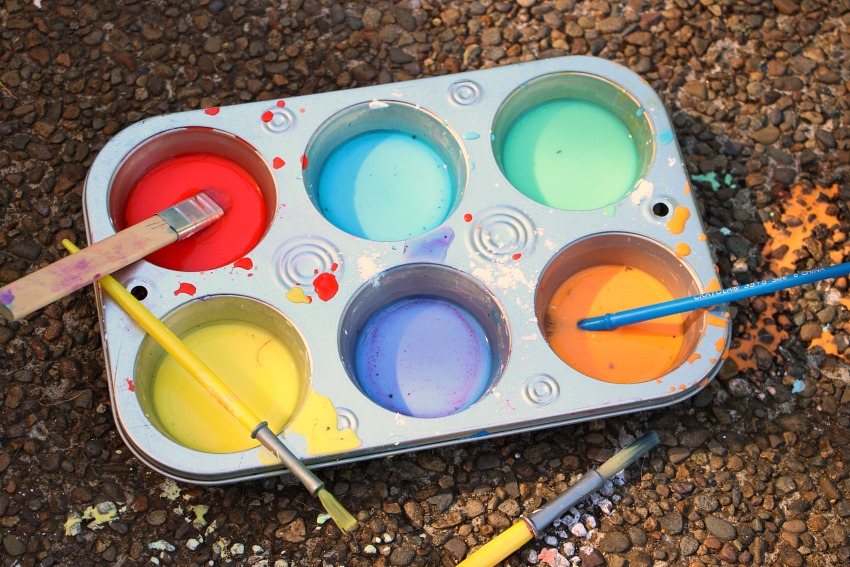 This sidewalk paint goes on wet but as it dries the colors really pop out at you! My kids love to paint our back patio or pick rocks from the garden to paint on. I like that it just washes right off. We haven't had any issues with the food coloring staining the sidewalk. It always washes right off.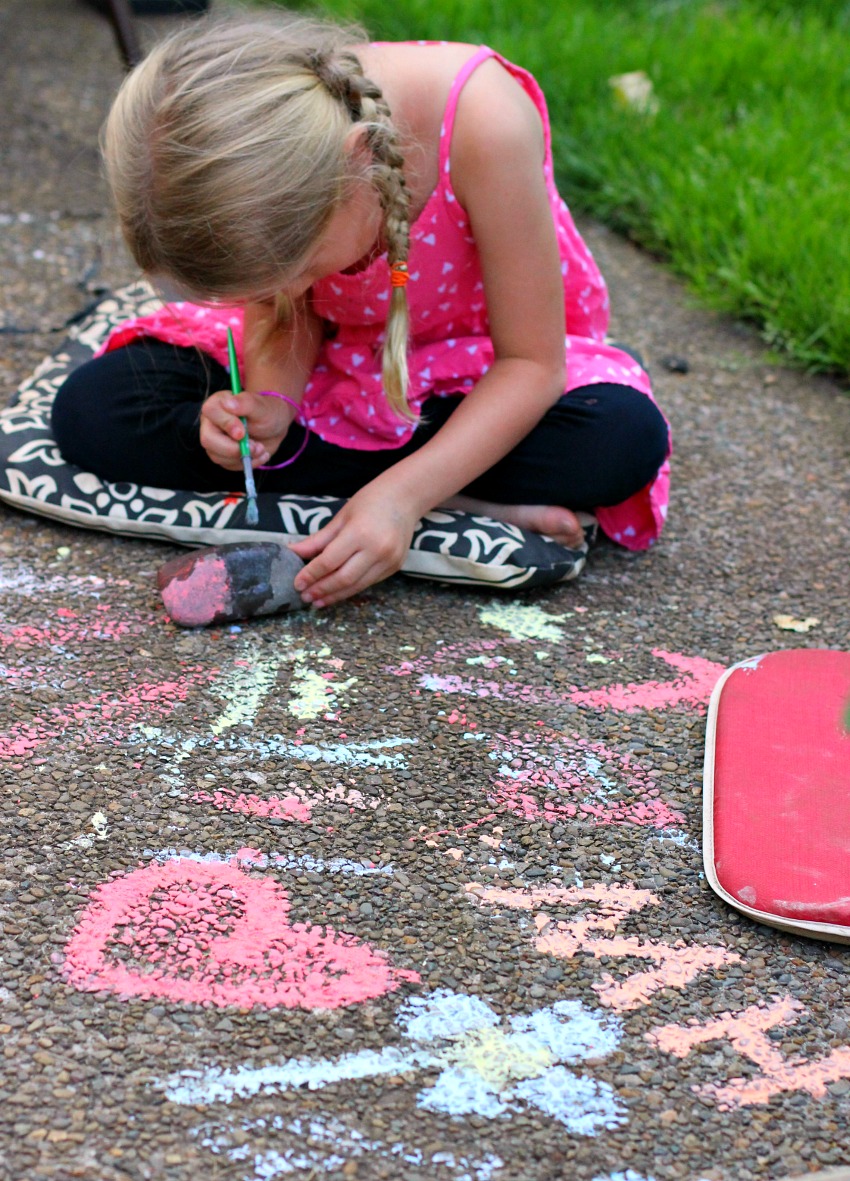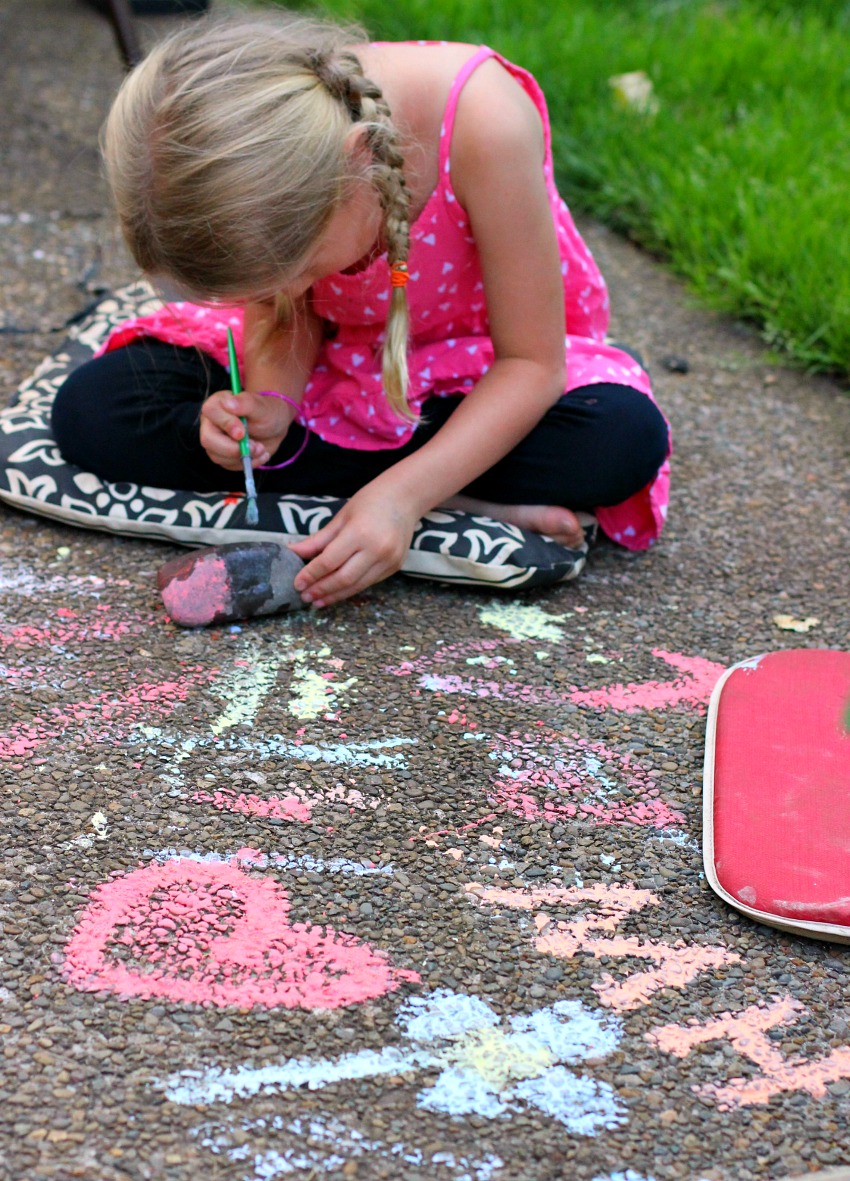 What I really love about this sidewalk chalk paint recipe is that it works really well on all sidewalk types. We have a rocky sidewalk and patio area which makes using typical sidewalk chalk difficult and not very fun for my kids. Regular chalk is hard to get a smooth line and usually takes several tries to get it to show up. Thankfully this sidewalk chalk paint goes on smoothly and leaves a bright line as it dries!
So pretty! It's normal for the colors appear a bit watery when the kids begin painting but don't worry! They dry vibrant and your kids will have a great time covering your sidewalk with masterpieces! Make it today!