For my first post on Make and Takes, I thought I'd start with something near and dear to my heart: Productivity.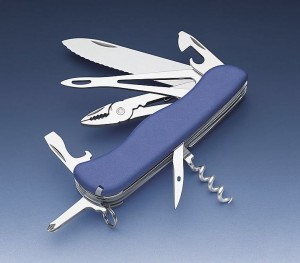 Don't get me wrong, I'm probably the worst procrastinator I know so, unfortunately, "productivity" is a topic that I've been forced to become very familiar with. Listed below are some of my favorite free productivity tools and tips that have helped me be a bit more productive:
Remember the Milk: this simple task management tool (aka glorified to do list manager) is great at organizing your everyday tasks. You can easily manage and label your tasks by priority, due dates, and categories. This free tool is very flexible, allowing you to customize the organization of your tasks in many different ways. See their blog and forum for helpful tips on using this great tool.
Evernote: I don't know about you, but I'm terrible at keeping track of post-it notes or hand written methods of note-taking. I've tried many different digital note capturing tools over the years and Evernote is far and away my favorite. Try it – I promise that you'll love it (just ask Marie)
Google Reader: Most people are familiar with the concept of an RSS Feed Reader (aka Feed Aggregator), such as Google Reader, Bloglines, Netvibes, etc… but if you're not using a Feed Reader of some kind, you are probably wasting a lot of valuable time surfing your favorite blogs and news sites. For more information on RSS Feed Readers, watch this video. Also, if you haven't already, don't forget to Subscribe to the Make and Takes Feed!
Don't Break the Chain: Based on a motivational technique purportedly used by Jerry Seinfeld – this simple tool allows you to set a goal and mark off the days you complete the goal on a calendar, using the "chain" as a motivation technique. I'm working on my mind-blowing three day chain of "No Liquid Calories"
RunPee: This isn't really a productivity tool, per se, but it can definitely make your life much less painful if you have a weak bladder. This useful website lists ideal times during a movie to run to the bathroom. With the summer movie blockbuster season in full swing, this handy little tool should provide some much needed relief :)
Additional Useful Articles & Blogs on Productivity:
What other tools and resources do you use for better managing your day? Please Share!