Scarves are not only functional, but super stylish. If you don't have time (or inclination) to knit or crochet one, cut one instead. Seriously–it's that easy.
Find a rayon/cotton knit or jersey knit–something that is soft and has a little stretch. If you find 60″ width fabric you can get four single-layer scarves out of one 2-yard piece. Fold it a couple of times length-wise so it will fit your cutting mat, then use a quilting ruler and rotary cutter to cut it in four equal pieces. The raw edges curl slightly, which gives it a finished look. WOW– four fabulous gifts in about 3 minutes–no sewing required!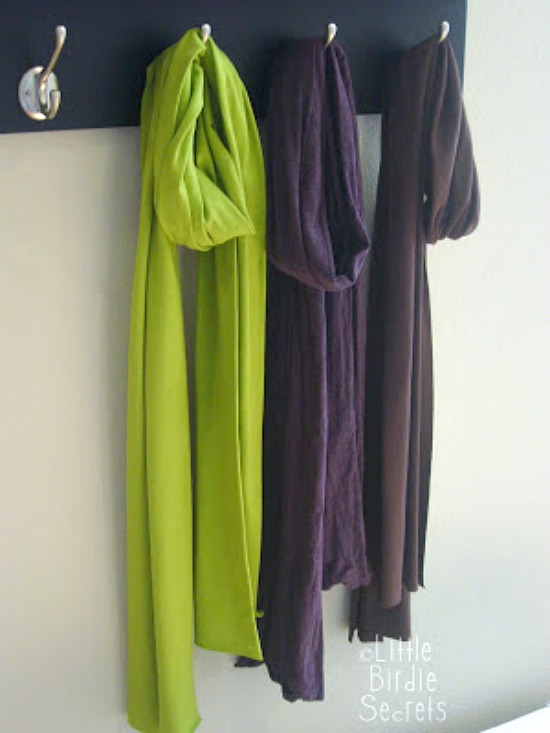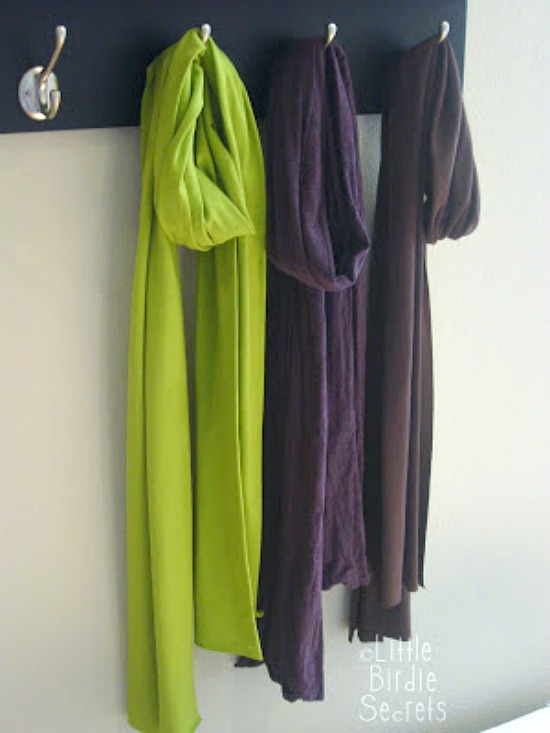 For a little thicker version, cut your 2-yard length of knit fabric in half lengthwise. Then take each piece, fold it in half lengthwise, and sew it in a big rectangle, leaving a small opening to turn inside-out. You can quickly hand sew the opening closed.
For more texture, wet the scarf and twist it, securing it with rubber bands and leaving it twisted until it dried. This just gives it a wrinkled texture, which relaxes the jersey knit fabric nicely (and covers up your not-so-straight sewing!).