As I've been reading up Simple Mom's posts about spring cleaning,  I couldn't be more inspired to do some cleaning of my own. I'm a little late to her Spring Clean Party, but better late than never, right?
Especially after I tried to cram another box of cereal into this closet and then opened it up again to have it fall on the floor! Yes, time for a good spring cleaning.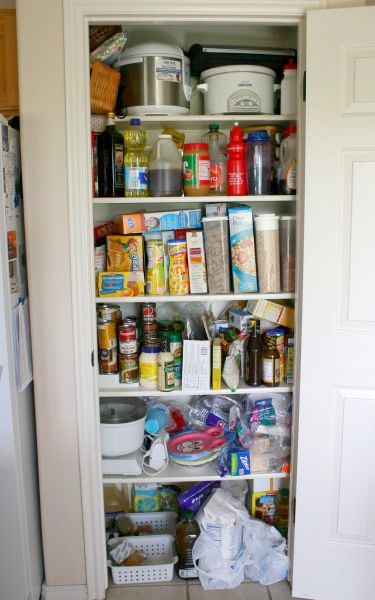 So for my own cleaning party, I started with my kitchen pantry closet. It's the first place I've gotta organize, as I use it multiple times a day. I put everything on my table into little groups: soups, cereals, baby food, etc. Now I could see what I actually had in there. With some stuff expired (yikes) and a couple of boxes that were empty, this closet cleaning was way past due.
And here's what it looks like now! It might not look any different to you, but it looks much better to me! There's still a lot in there, but in nice rows and labels facing out! I'm hoping to keep it this way for a while, and then I'll probably need Simple Mom to remind me to do it again next Spring!
What have you been Spring Cleaning this season?