My son is a collector. He collects rocks, bottle caps, cars, etc. The other day he came up with the idea to showcase his rock collection by hosting a Rock Museum in his room. He got it all ready to go, then opened it up to the public!
He displayed all his rocks on his small table in his room, very proud of his collection.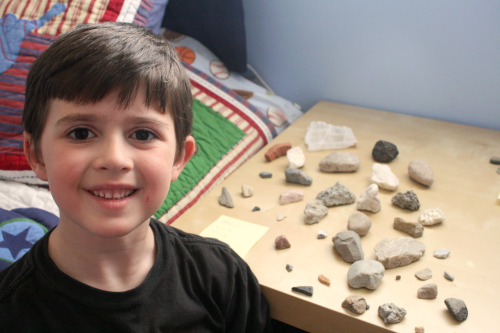 He even marked some as "don't touch" and "touch", as the "don't touch" rocks are a little more fragile and the "touch" rocks are very smooth.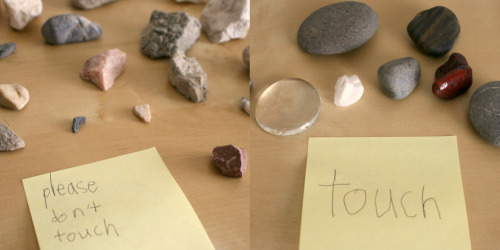 Next, he said he's going to open up a Paleontologist's Museum and share his collection of dinosaurs! I can't wait to uncover some ancient dinosaur bones!
What fun collections do your kids have?