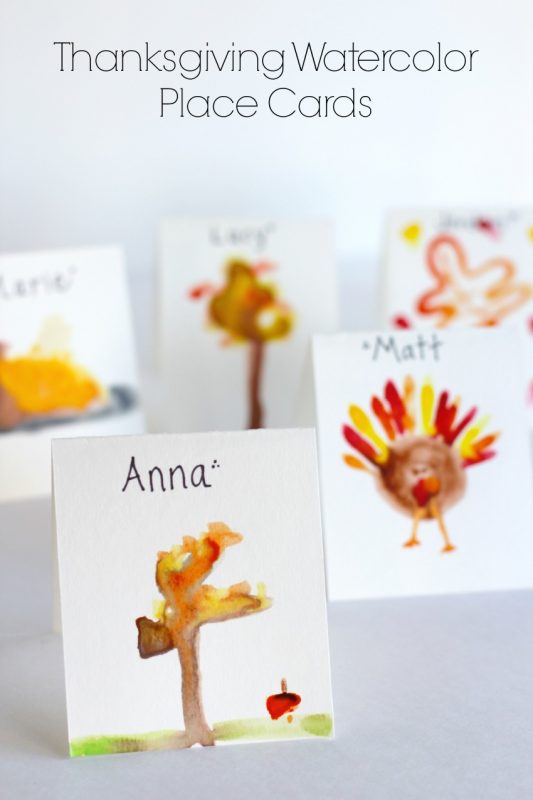 To help prep for our Thanksgiving dinner, we're making a few festive place cards for the holiday table. These were fun to make, with a few different items to watercolor, representing Thanksgiving.
We all took turns choosing either pie, turkey dinner, leaves, and fall trees. I love how the colors on the trees blended together, much like what we see outside our window with our backyard trees!
I'm sharing the full tutorial for these Watercolor Thanksgiving Place Cards over at Creative Child Magazine. Head over to see the full tutorial and other great child-inspired articles!
Want more ideas? See these fun Thanksgiving Crafts over at The Idea Room!