We're having fun this holiday season with lots of family movie nights! We love to watch movies that are entertaining for the whole family, so we're thrilled The Secret Life of Pets is coming out on DVD and Blu-ray this week!
To celebrate the new release, we're making some quick and easy Yogurt Paw-Print Pops. They are in the shape of a paw-print to honor our own pet dog, Archie! Isn't he the cutest?!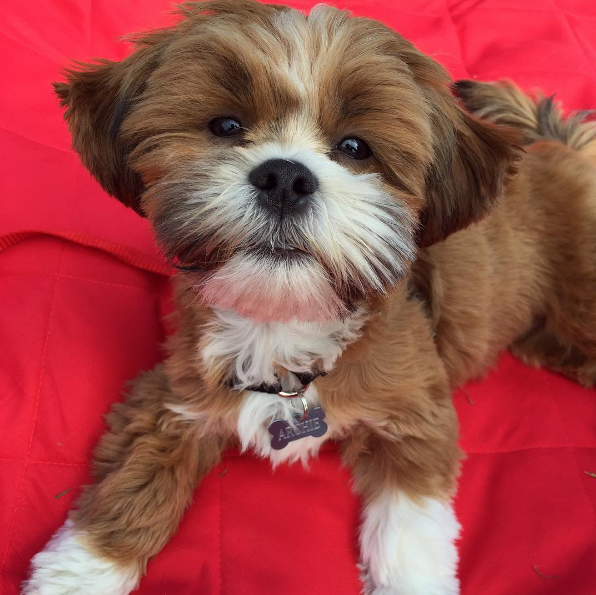 We are always wondering what Archie's secret life is while we're out! Just like these cute dog characters pictured below, that's exactly how our sweet little puppy Archie waits for us to get home. He's either by the window or facing the door, listening for us to come up the steps.
Here's a little more about the movie if you didn't catch it in theaters!
Ever wonder what your pets do when you're not home? The Secret Life of Pets is a comedy all about the lives our pets lead after we leave for work or school each day. From the humans behind Despicable Me, this movie takes us all on a pet adventure! The new release features nearly an hour of bonus content, including three hilarious mini-movies: the all-new Norman Television and Weenie PLUS Mower Minions which debuted in theaters. You can pick up your copy of The Secret Life of Pets with 3 Mini Movies on Blu-ray & DVD in stores everywhere December 6!
We thought these paw-print pops were the perfect way to celebrate this movie as we watch. Here's how to make them!
Yogurt Paw-Print Pops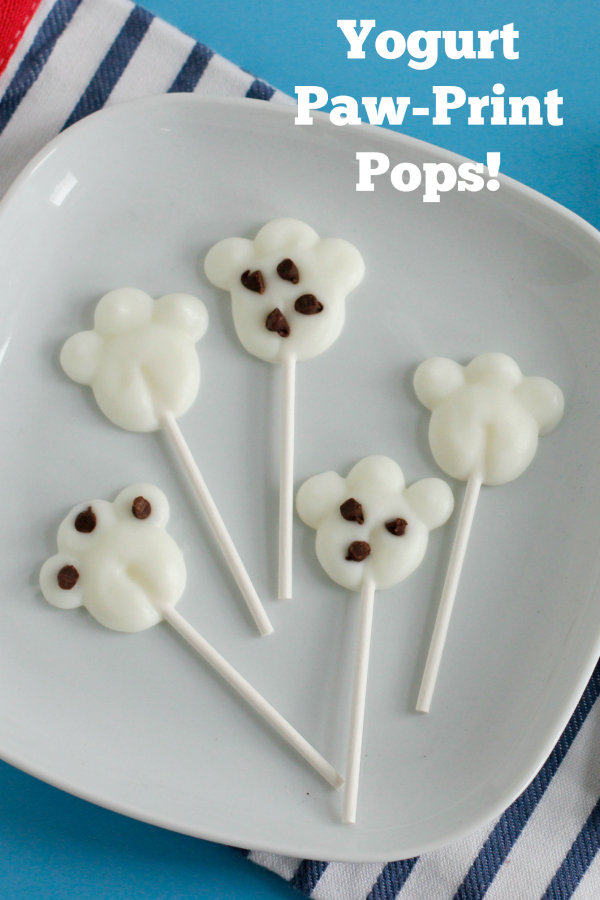 Supplies:
yogurt – any flavor
lollipop sticks – any size
squeeze container or plastic zip top bag
parchment paper or a silicon mat
optional: mini chocolate chips
Method:
Place your yogurt into a squeeze container, using a knife to fill it up to the top. You can simply use a plastic sandwich bag and cut off the corner tip of the bag. But I love using my squeeze bottle with a spout top (usually used for frosting). You can get a 3 pack for $5. It makes it so easy to make frozen yogurt dots and the container is reusable, no waste!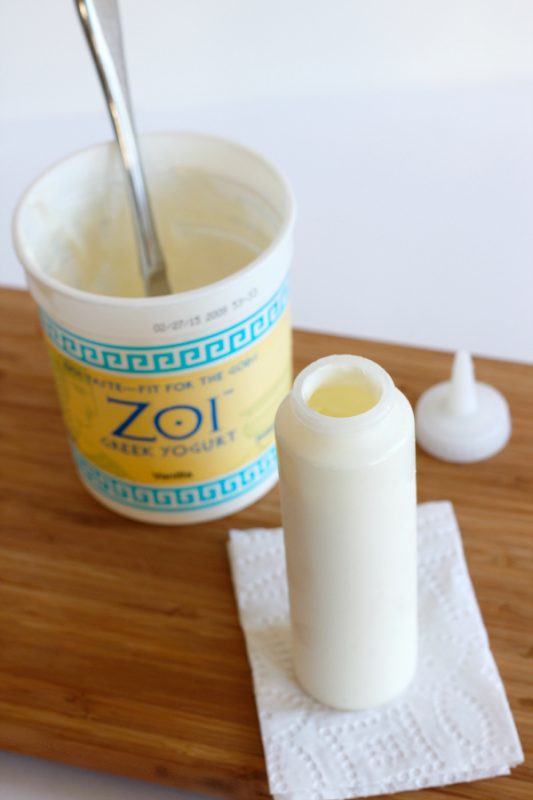 With parchment paper down on a tray, evenly squeeze yogurt into quarter-sized portions. These are the base of the paws. Add 3 more dime-sized portions on top of each center portion. These will finish off the toes for each paw. Leave enough room for a lollipop stick as you make each paw.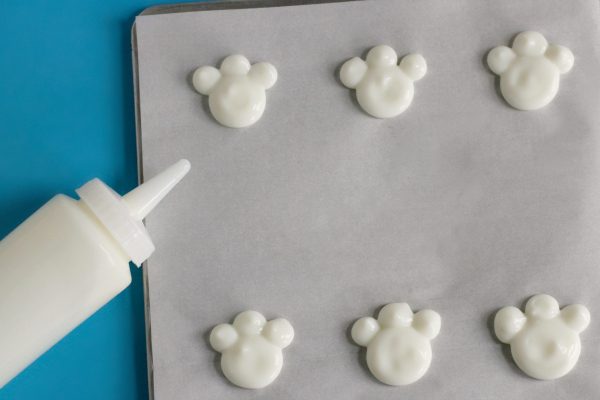 Add a lollipop stick to the center of each yogurt paw print.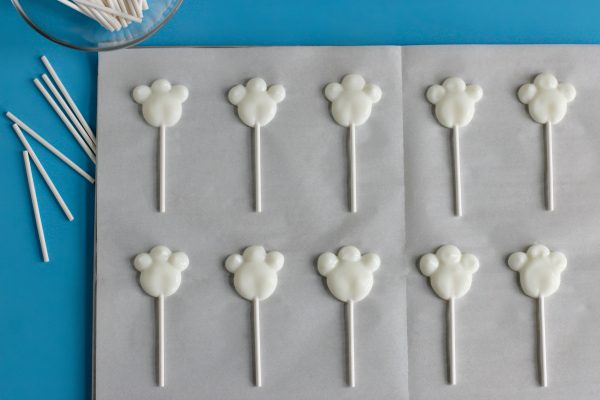 You can also add a few mini chocolate chips into your yogurt at this point as a fun option as well.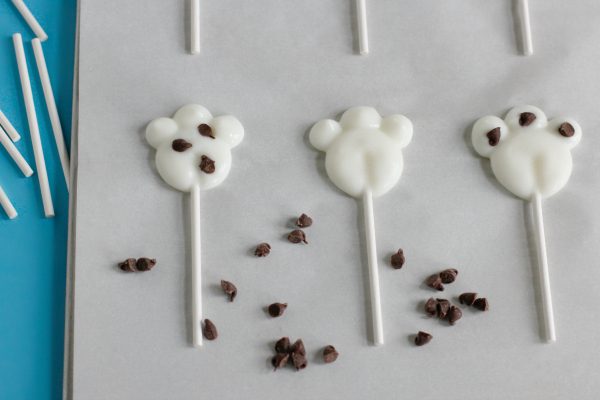 Place your tray into the freezer for 1 hour. These are a bit thick in the center, so make sure they are all frozen before you pull them off the parchment. You can make them at the beginning of the movie and bring them out as a snack in the middle of the show.
Now they are ready to eat for munching on as we watch our movie!
Watch the trailer to get excited:
*This post is in partnership with Universal Pictures Home Entertainment. Be sure to find them on facebook and instagram with the hashtag #TheSecretLifeOfPets #PetsPack!