My kids are always asking me to cut out hearts for them, "I just can't do it" they say! So today I taught them how to cut out a symmetrical heart using this little trick below. Now we've got hearts all over the place, ready for Valentine's Day projects!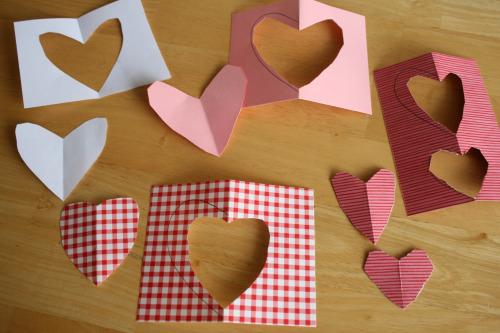 Supplies for Cutting Hearts:
paper, any kind – cut into small squares, as it's easier to fold and cut with little hands
pencil
scissors – best to have child scissors for them to practice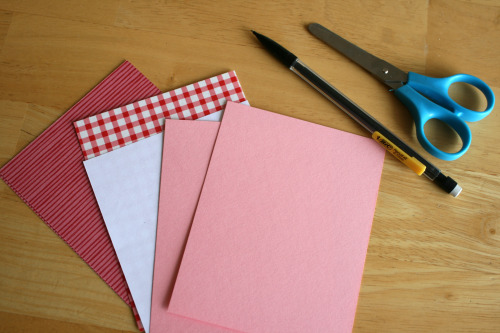 Fold your small paper in half and using your pencil, draw a half of a heart on the folded side.
Here's what it looks like if you do it on the wrong side. It's good to show this to your kids, letting them know how important it is to draw on the folded side of the paper.
Let your kids cut out the hearts on the fold, following the pencil line.
My daughter, 4 years old, loved cutting these out and did a pretty good job. My son, 7 years old, was able to draw his own half hearts and then cut them out. We now have hearts-a-plenty, looking like we've had a bit of a Heart-Attack!!