This giveaway is now closed. Thanks to all who entered. Congrats to the winners and their new books!
1,2,3, Sew: 557 Kendra P, 159 Andrea E, 307 Autumn
One Bite: 7 Dawn, 244 Ashley, 594 Romina
Playful Learning: 207 Mal, 529 Miet
Don't say Cheese: 370 Liz, 26 Bonnie
Oh, how I love a good book, especially one that can teach you a new skill. Today you have the chance to enter in to win a book from one of these 4 fabulous authors, each sharing their knowledge and expertise on what they know how to do best!
Ellen of The Long Thread has written her new book, 1,2,3 Sew. She shares 33 simple projects to sew, making it as easy as 1,2,3! There are easy to follow instructions and illustrations for sewing projects for bags, accessories, home decore, and more. Her tutorials are simple for a beginning sewer and skillful enough for an advanced sewer. She is giving away 3 copies of her book, helping you build your sewing skills.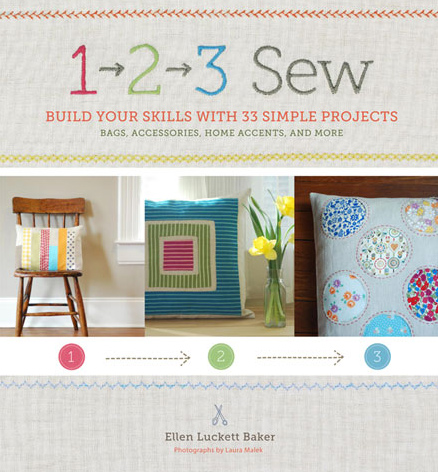 Tsh of Simple Mom has just come out with her new ebook, One Bite at a Time on sale for just $5. This book will help you tackle 52 projects to simplifying your life. Take one of these projects a week and over the next year you'll be on your way to getting organized. Projects like meal planning, photo organizing, and keeping a budget. We all need those, right? Well, 3 of you are going to win a free copy of this fabulous resource, wahoo!
Mariah of Playful Learning is the author Playful Learning: Develop your child's sense of joy and wonder. This book is an amazing resource for playtime with your children. You'll learn how to interact, develop, and encourage your child's learning. She shares her process, along with loads of great templates for teaching and learning with your child. And 2 of you will receive a copy of Mariah's book today, yay!
Rebecca of Simple as That is giving away 2 copies of her instructional ebook Don't Say Cheese, all about taking children's photos. We all want better photos of our kids, don't we?! "This 52-page downloadable eBook is packed with 247 tips, tricks, and ideas to help you capture your children's real smiles and authentic expressions—images that show who they really are (and go far beyond asking a child to just "say cheese")." And I'm happy to say you are all getting 10% off this ebook through September 1st with the code: GORGONZOLA. Yes, like the cheese :)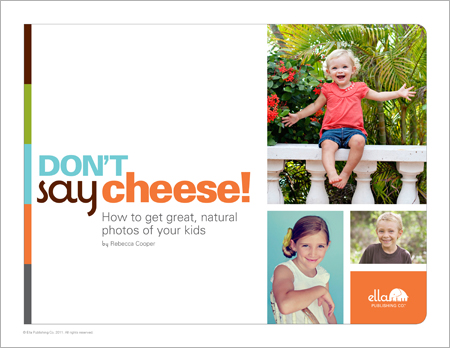 ______________________________________________________________
Giveaway Entries: For your chance to win one of these 4 educational books, leave a comment on this post by Thursday September 1st @ midnight. I'll announce the winner chosen from random on Friday morning September 2nd. Good Luck!
Extra Entries – enter a new comment for each extra entry telling what you did: