This giveaway is now closed. Thanks to all who entered. Here are the winners. You will be contacted shortly:
Pink N Blue Baby: #117 Karry
Southern Fabric: #164 Pamela
Clean Mama: #51 Megan J, #22 Karen
How to Craft and Sew: #2 Sarah S., #59 Erin, #108 Tiffany, #87 Heather, #83 theresesophia, #98 Wendy, #71 Linda P, #64 Ricki, #156 Ali M, #152 Carmen
Candy Making for Kids: #53 Sharon
iPhone Photography: #97 Leighann, #113 Tracey, #90 Kris
Summer is coming to a close with fall right at our fingertips. To help us keep the summer alive, I've partnered up with a few M&T sponsors to host a fabulous end of summer giveaway bash! See what's in store and comment to enter.
Wall Decals for a Darling Nursery from Pink n Blue Baby: How sweet is this monkey vinyl decal for a baby's nursery? Pink n Blue Baby is a darling shop selling all kinds of fun and whimsical wall decals for your home. From growth charts and nature themes to kids walls and chalkboard, they've got the best in vinyl wall decals. One winner is going to receive this super sweet monkeys in a tree wall decal and you can customize the name and color for a specific gender! So if you or a loved one are welcoming a new little one, this giveaway is for you! Be sure to check out Pink n Blue Baby on facebook for the latest info.
Stylish Fabrics from Southern Fabric: Do you drool over fabric? If so, then Southern Fabric is your online fabric shop! They offer all kinds of designer fabric, you can shop for patterns to sew, and there's always a "deal of the day" at super amazing prices! Today, one winner will receive this Mckenzie Fat quarter bundle by Dena Designs, 30 fat quarters for a total of 7.5 yards and retails for $96.00. Hello! I'd love to know what you're going to make with it! Follow Southern Fabric on Twitter and Facebook.
Get Organized from Clean Mama Printables:  Now these printables are something I desperately need. Summer has taken it's toll on my organizing skills and I could use a pick me up from Clean Mama Printables. If you're also like me, then you're in luck. They are giving away 2 – $50 gift certificates toward their shop, wahoo! There's printables for calendars, kids, the kitchen, and home keeping. And just for fun, Clean Mama is offering a coupon code for M&T readers for 20% off of your entire purchase! Use the code: 20MAKEANDTAKES – expires on 09/15/12. Follow Clean Mama on Twitter and Facebook.
Sewing Classes from How to Craft and Sew: I'm so excited about this offer, especially from hearing from so many of you and your desire to learn to sew. 10 winners will win an online sewing class from Michelle Woods of How to Craft and Sew! You'll get to choose from one of these video tutorials (a $29 value): Summer Shorts, Fab Bag, Favorite Fabric Skirt, Sassy Skirts, Girly Grab Bag. I know there are some beginning sewers out there and this is the perfect prize! Make sure to check them out and what else they have it store, there's tons of awesome craft and sewing content to explore.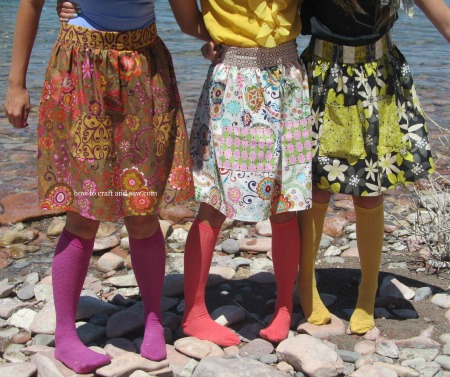 Candy Making for Kids from Pizzazzerie: The lovely Courtney Dial of Pizzazzerie and author of Push-up Pops, has come out with another fantastic book for kids called, Candy Making for Kids. My kids are always asking to help me in the kitchen. They want to make dinner or help with a fun yummy treat. Well, if you have kids like this too, then you're going to love this book. It's filled with so many great recipes your little ones can help with. One winner is going to get their own copy and can start to whip up some candy necklaces or peanut butter bites in no time!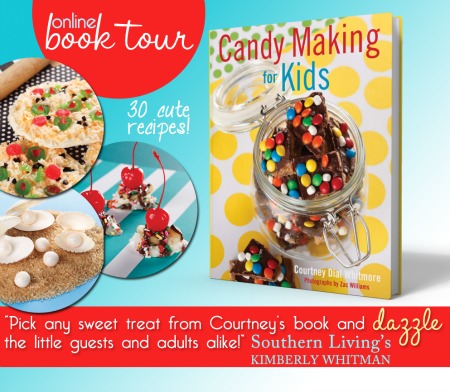 iPhone Photography from Alli Worthington: The wave of the smartphone is in full force. I take so many pictures with my phone, I don't ever carry my actual camera with me anymore. But along with taking photos with any camera, we all want to get better at taking the best pictures. So in comes iPhone Photography, the Visual Guide. "One of the internet's favorite iPhoneographers has just launched an ebook that will make you fall in love with your iPhone all over again!" – so true! And happily, 3 of you are going to win a free copy of this ebook, getting you on the road to fabulous iphone photography! Follow Alli Worthington on Facebook and Twitter.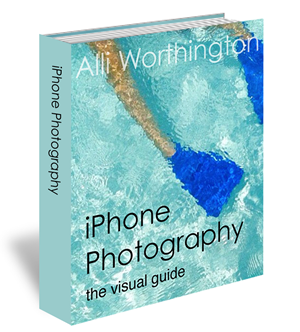 ______________________________________________________________
Giveaway Entries: For your chance to win one of these fabulous prizes, leave a comment on this post telling which prize you're hoping to win, by Thursday August 3oth @ midnight PST. I'll announce the winner chosen from random on Friday morning August 31st. Good Luck!
*US and Canada residents only
Extra Entries – enter a new comment for each extra entry telling what you did: