Were using pipe cleaners to form letters today. This is helping my Kindergartner make letter shapes, talk about the sound of letters, and putting letters together to form words.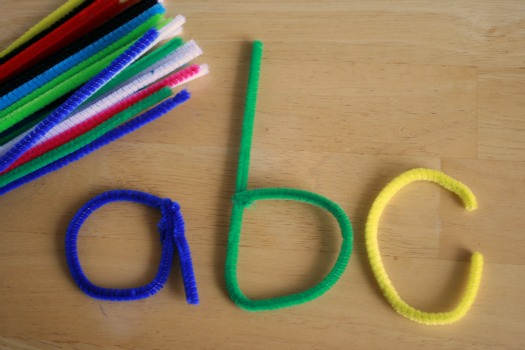 Supplies for Pipe Cleaner Letters:
pipe cleaners, aka chenille stems or fuzzy sticks
kid scissors
Decide what letters you want to create. Talk about how the letter might be formed. You might even want to write the letters down on a piece of paper first so your child can see what the shape looks like and how to match it with a pipe cleaner.
We are making lowercase letters, working on word families. Here's our -at family: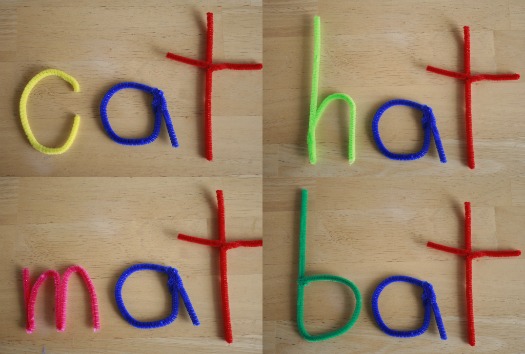 My daughter also came up with a fun pipe cleaner box for her words to go inside. This can make it a little more fun to display the words children have created.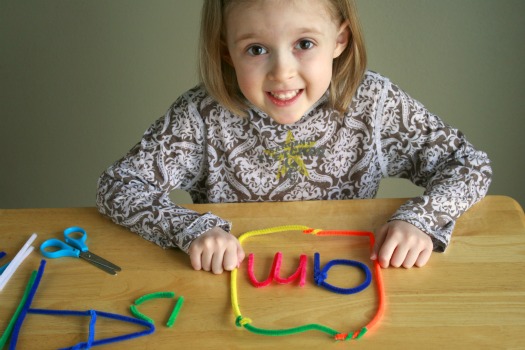 *Storage Tip: I like to place my pipe cleaners in a small clear tub, the perfect size for the length of pipe cleaners and easy to see. We tend to collect a lot of these and this is a great place to store them.