After the pumpkin seed counting contest we had in October, POM Wonderful thought it might be fun to do a contest counting pomegranate seeds. How many seeds do you think are in this pomegranate? I'll give you a hint… it's more than the pumpkin seeds. That should get you going. Get the kids involved, everyone can make a guess. Just leave your number in a comment below for a chance to win.
POM is giving away a pomegranate prize to the person who's guess is the closest without going over! Will you count all the seeds you see on the screen or cut open one of your own?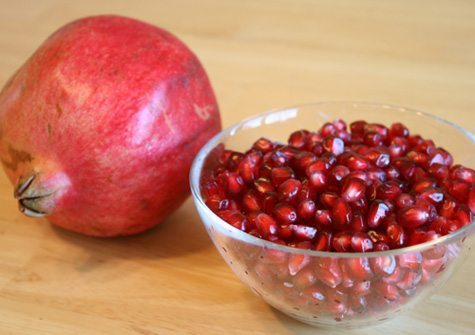 POM Wonderful is also still hosting their Pomegranate Recipe Contest. You've got a couple more weeks to come up with something delicious to enter in.