Some of you may already know this, but I also manage a fitness blog called Eat. Blog. Run. I started it back in 2010 when I gathered 12 running women bloggers to run a 200 mile relay with me! It was such a fun party that we have continued the blog and are amping it back into shape.
I now have a couple more amazing women helping me "run" things over at Eat. Blog. Run. Christine Koh of Boston Mamas and Heather Flett of Rookie Moms. These two ladies are the best and I'm thrilled I get to work with them on this.
Kicking things up a bit, we've started a virtual Fall Fun Run event, asking all runners to sign up and share what races you're running this fall. Anyone running a Turkey Trot later this month? And to help celebrate our event, we've teamed up with some pretty cool sponsors with some pretty cool prizes.
Here's what's up for grabs over at Eat. Blog. Run.: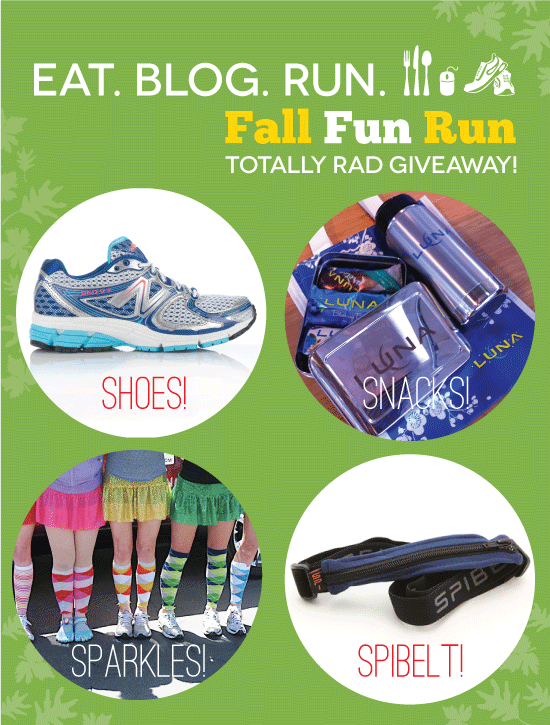 So head on over to Eat. Blog. Run. to enter. Sign up for a fall run for a second entry. And be sure to follow Eat. Blog. Run. on facebook and twitter. We'd love to have you come run on by!!