We're ready to celebrate spring with these darling spring flower crafts. Kids can create with tissue paper, fabric, paper, straws, paint, and cardboard, all to make fun flowers for spring.
7 spring flower crafts to make this season!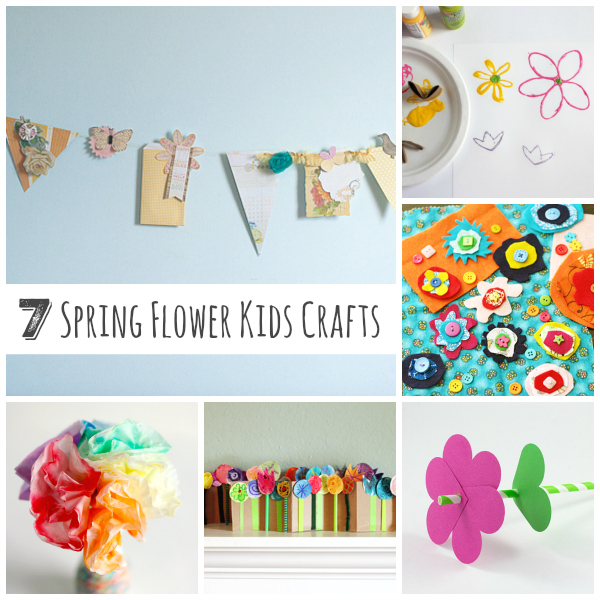 1. Spring Straw Paper Flower: With paper hearts and a straw, you can make such cute a spring flower crafts bouquet. Punch holes in all your hearts, and you're ready to add them to your straw stem.
2. Tissue Paper Flowers: Layer your tissue paper on top of one another to create flower petals for these fun tissue paper flowers. Add a button in the center for a fun embellishment.
3. Fabric Felt Flowers to Sew: Kids can get a beginning sewing lesson as you help them sew felt flowers onto fabric for a fun spring display.
4. Springtime Flower Garland: Using your paper scraps and fun little embellishments, create a gorgeous springtime flower garland to hang in your home.
5. Accordion Flower Collage: Kids can repurpose cardboard as they create this darling accordion display for a fireplace mantle.
6. Coffee Filter Flower Bouquet: Start by coloring your coffee filters, letting them dry, and bunching them together for a beautiful bouquet with these spring flower crafts!
7. Paper Tube Stamped Flowers: Save your paper tubes from paper towels to use as paint stamps to make all sorts of fun flower shapes.
Want more ideas? See our Easter Kids Craft page for inspiration!