There is something about a big green salad with fresh ingredients that puts a smile on my face. This salad has been one of my favorites to make this winter. It is fresh, filling, and has so much great flavor. Add some cheese, nuts, and a bacon vinaigrette and you're set for lunch. You are going to love it. Just trust me on this one.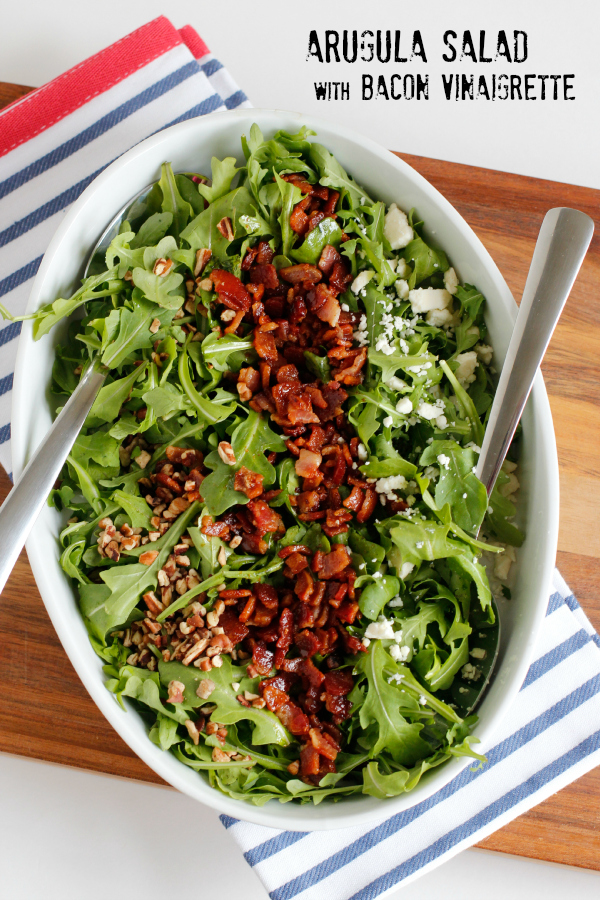 I have loved arugula for a long time. I enjoy adding it to pastas, but it is great as a salad base as well. It has a peppery flavor to it that gives it added spice and texture. It is fairly small in size so no need to chop it smaller to make it bite-sized. Make sure to get all the ingredients in one bite for the full flavor. This salad is healthy but the bacon vinaigrette gives it that extra something without feeling totally guilty about what you are eating.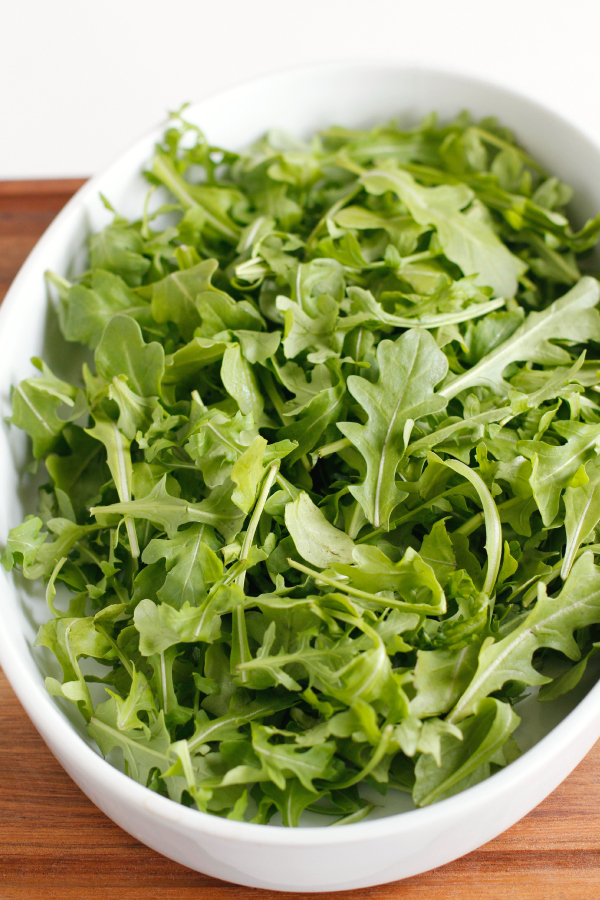 Plus, it has a beautiful green color that just screams FRESH! This salad is perfect for bring to gatherings with friends or family. I know it will become a recipe staple of yours. Have I convinced you yet? Let's get started with the recipe down below.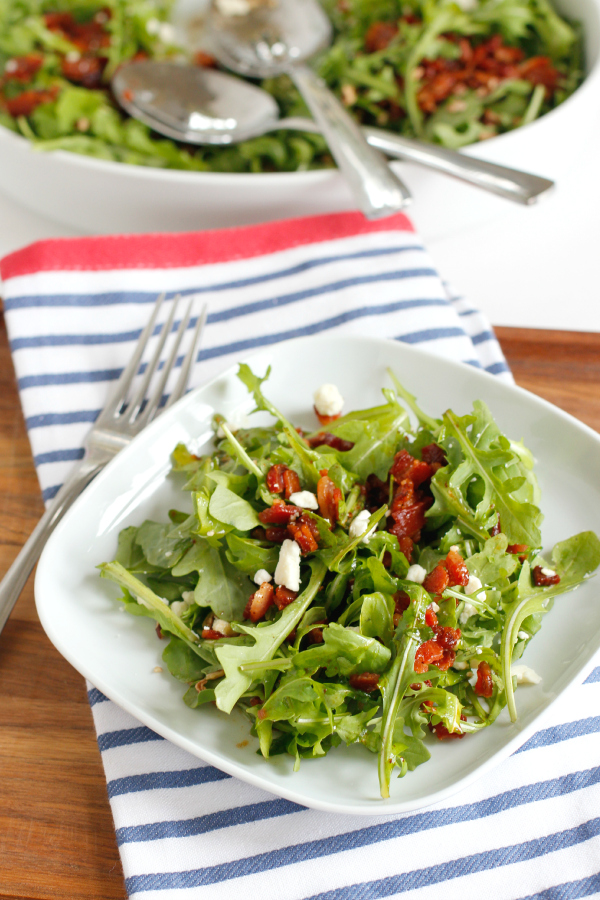 Arugula Salad with Bacon Vinaigrette
This recipe yields 2 servings
3 cups arugula
1/2 cup cooked and crumbled bacon
1/4 cup cheese – feta, blue, or gorgonzola
1/4 cup nuts – pecans, walnuts, almonds, or pine nuts
2 T. olive oil
1 T. balsamic vinegar
First, mix your cooked and crumbled bacon with the oil and balsamic vinegar. Then stir it all together to mix.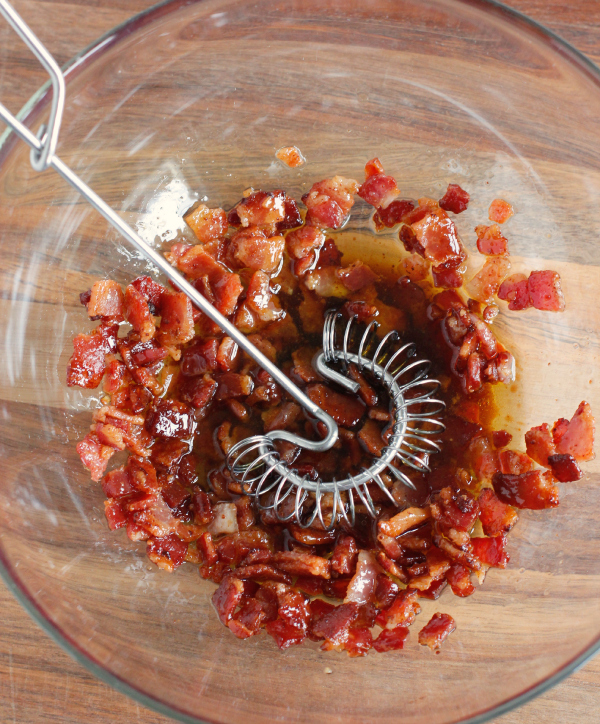 Then, pour your bacon dressing over your arugula and add your cheese and nuts. Just thinking about this salad is making my mouth water!
Doesn't it turn out beautiful? I love the colors of this salad. It is ready to eat. Lunch or dinner (or an afternoon snack) is served!
You could eat this salad as your main dish and maybe add some chicken to it. It would also pair so well with one of these dinner dishes: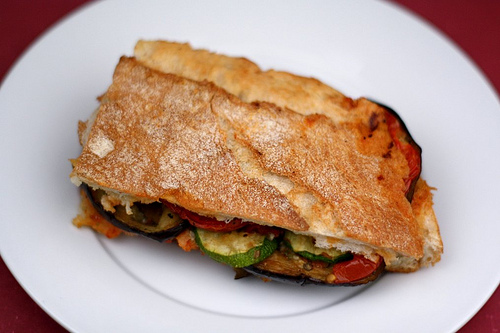 I hope you enjoy this arugula salad with bacon vinaigrette as much as I do.
SaveSaveSaveSaveSaveSaveSaveSaveSaveSave