Are you ready for some football? After a 2 year hiatus, I've once again joined my family's Fantasy Football league and scored Adrian Peterson in the draft (ya, I don't really know who he is yet, but soon will as we'll be spending 16 weeks together!) We're getting ready for game night by making some fun football snacks for our home team! Here are some cute mini footballs and a GIANT football created from Rice Crispy treats.
Supplies for Rice Crispy Football Treats:
Rice Crispy recipe – I used chocolate flavored Crispy Rice cereal, but you can simply color your marshmallows with brown food coloring when making these treats. Or make them in their natural color with different colored frosting for the laces.
plate or tray
white cookie icing – the kind for writing
toothpick
small triangle paper
1. Make your recipe, then set it out on a piece of wax paper or onto your tray. I placed my treats into a fun giant plastic football tray/bowl I had, but you can simply place it on a tinfoil lined tray.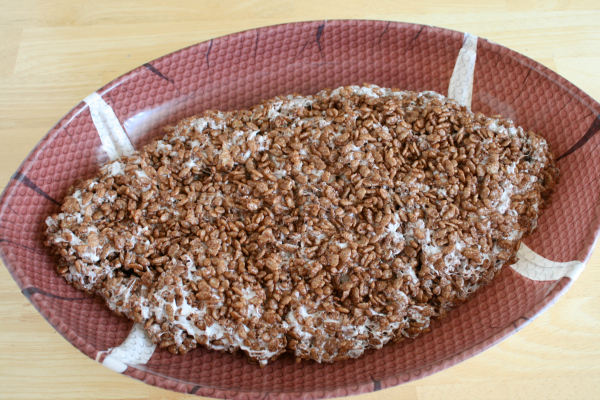 2. Using your white cookie icing, draw the shape of the football laces onto the football. Mine turned into a little wobbly line, as the cereal isn't flat.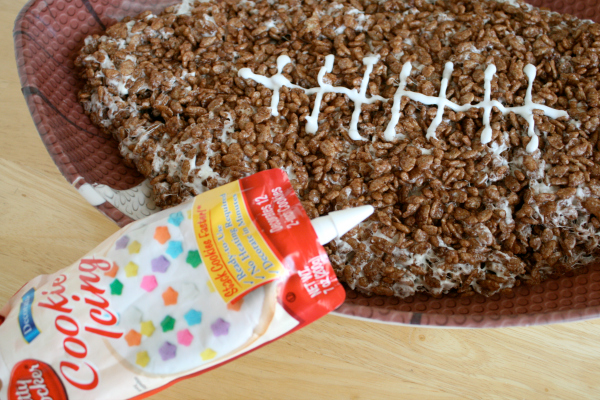 3. We added a fun green paper triangle taped to a toothpick, with the words "Go Team" on it, to our football.
Now the team is ready to eat. I'm betting that my kids are more excited about eating these football treats than watching my star player, Adrian Peterson, make a football catch!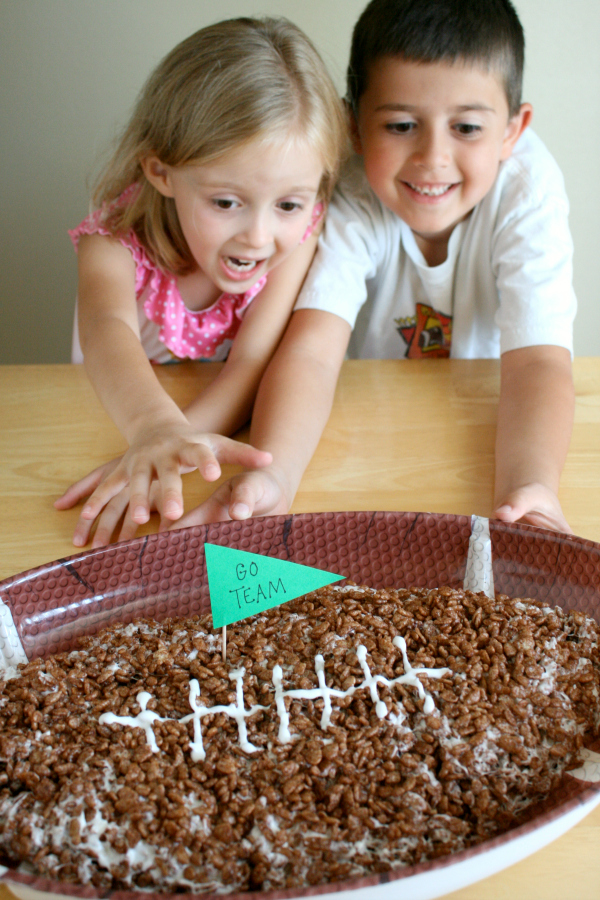 We also made a few mini footballs as well – cute little rice crispy footballs to munch on!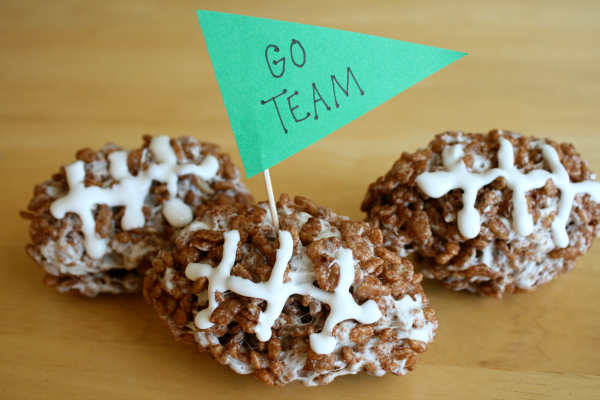 Want more ideas? Here are 100+ Football Party Ideas for game day!