We had a blast with our rainbow marker & coffee filter science experiment. But now that we have all these beautifully colored filters, we needed to make them into something fun. We crafted them into a colorful bouquet for spring!
These would make a great table display for a St. Patrick's Day party! Or I know a few grandma's who might love a floral bunch like this as a gift!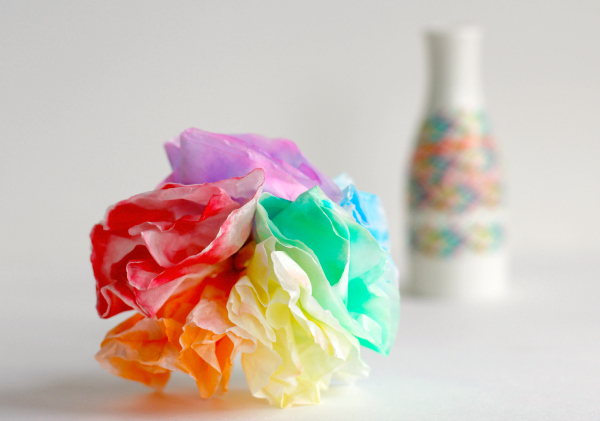 Supplies for Coffee Filter Flower Bouquet: 
5-6 coffee filters
markers or crayons
elastic band or loom band
straw or wood dowel
washi tape
Start by coloring your coffee filters. You can simply decorate them with crayons or marker. Or give them rainbow colors with water and markers and this Rainbow Marker Coffee Filter technique – it's a fun way to make this bouquet pop with color!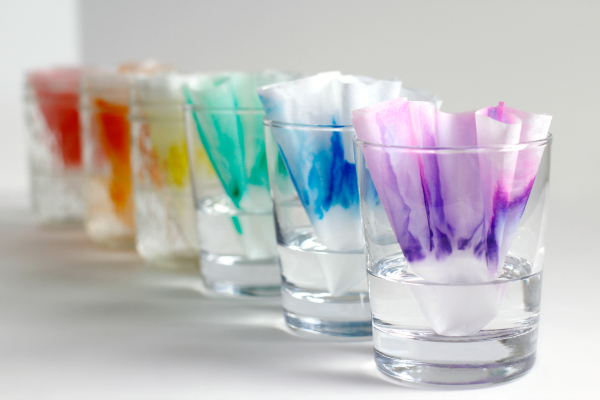 Once you have your coffee filters colored, gather each one in the center and twist it tight. This will gather the top and give it a bunched look.
Group all your twisted coffee filters together and attach them with a band to keep them in place.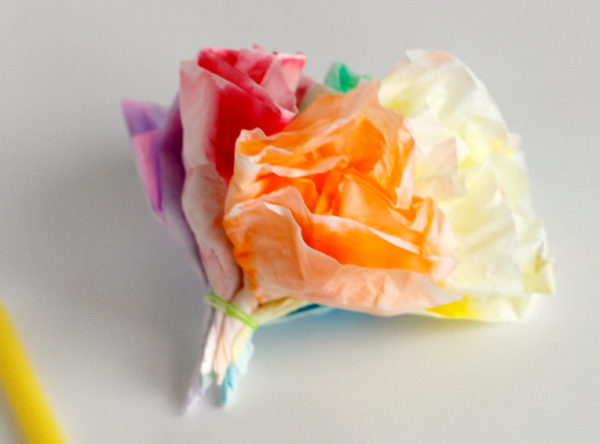 Press your straw into the center of the band.
Add washi tape to the base of the flowers and the top of the straw to make it look clean.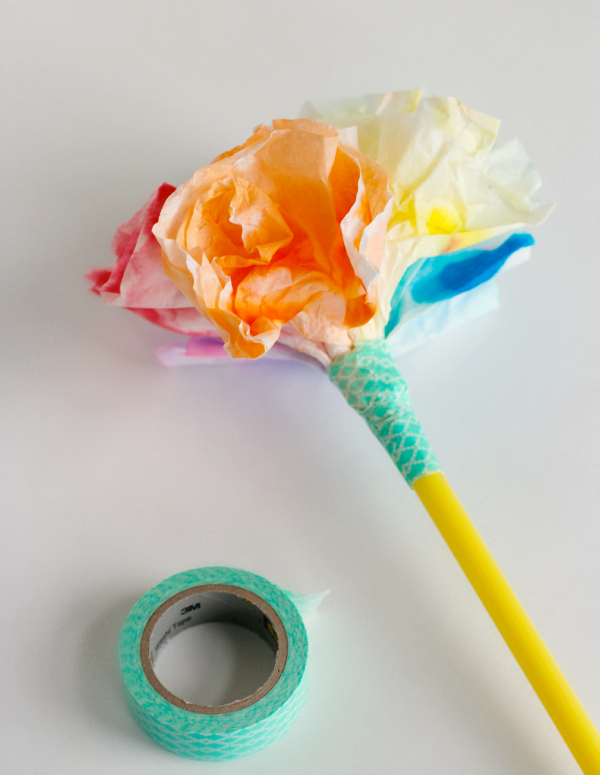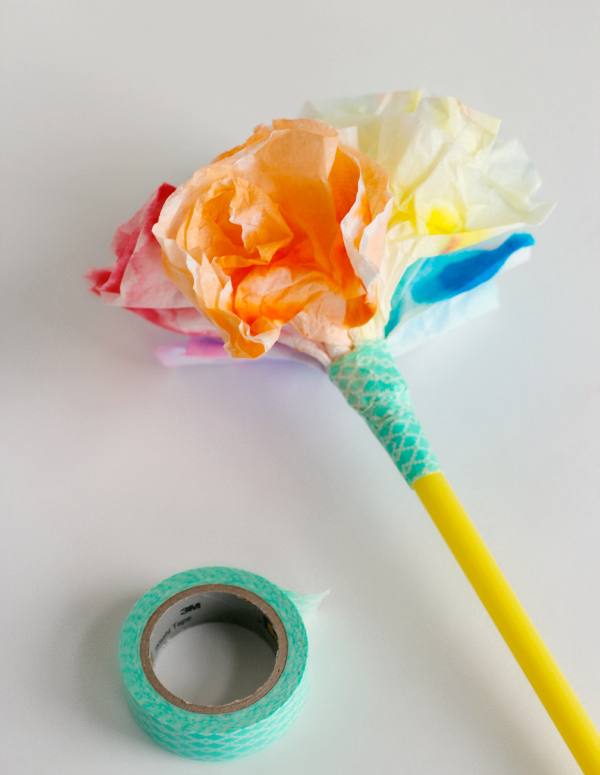 Now it's ready to display!
These would actually be fun to make for a festive party to hang. Make 10-12 for a garland!