One of the easiest projects for crochet has got to be my cute little chain stitch snake. You can't mess it up. And it's a great way to practice your chain stitching, helping you feel confident in your crocheting, producing something that resembles a real thing!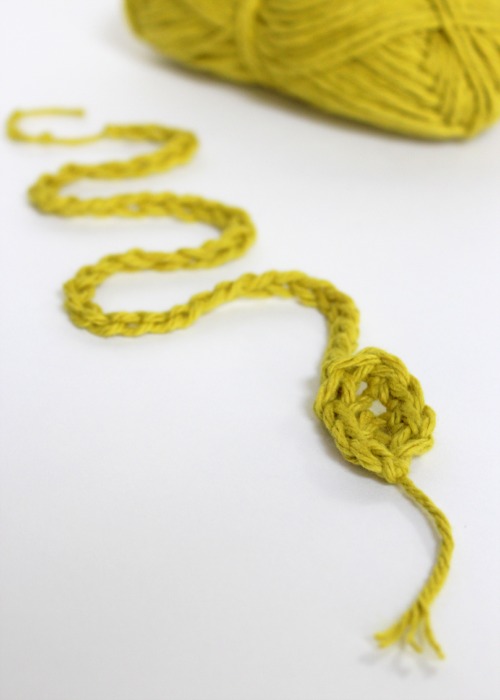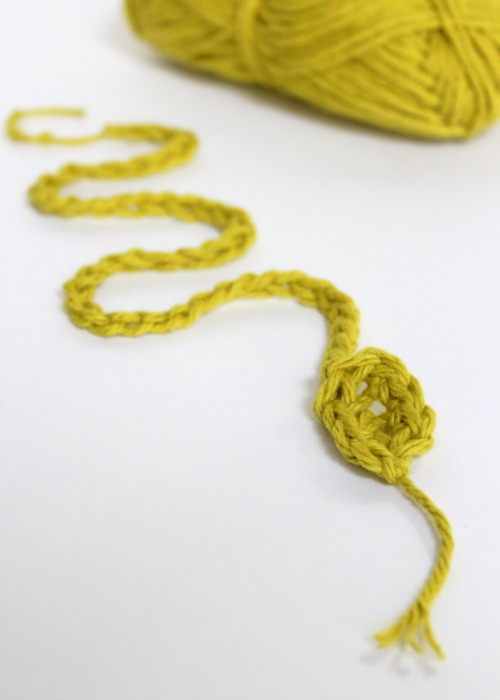 Follow along with my pattern below. Sssssss…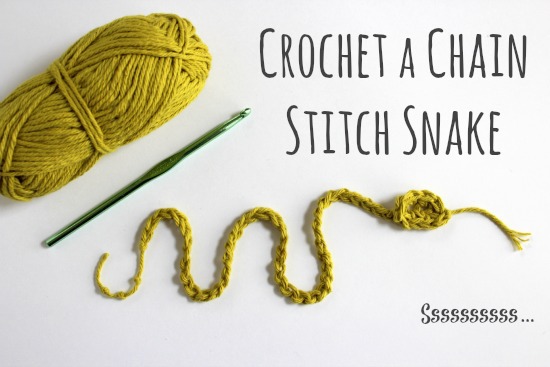 Supplies for Chain Stitch Snake:
yarn, any color or weight. A medium gauge is best for beginners.

crochet hook, any size – mine is a letter I pictured below
scissors
1. Make a slip knot with your yarn onto your hook, leaving a 3-4 inch tail.
2. Chain stitch 50 chains.
3. Turning back, single crochet (sc) back 4 stitches.
4. Turning again, in a circle for the snake's head, single crochet (sc) 4 more stitches.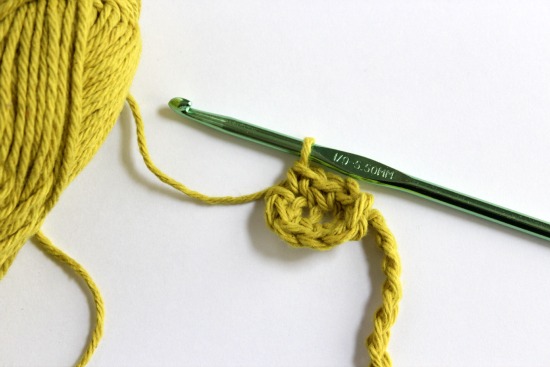 5. Stitch a slip-stitch into the end of your work (yarning over and pulling your yarn through both loops) to form the circle. Cut the end, about 3-4 inches, and slip it through the loop all the way to tie it off.
6. Trim the end of your tail about 1-2 inches to create the snake's tongue. Spread the yarn apart to make it slithering.
7. I also tied 3 knots in the back tail of the snake for a rattlesnake look.
Now you've got your snake. See? So easy! And even if you only sort of follow my instructions, you'll still end up with something similar and you'll have yourself a fun playful snake.
You'll be making them all over the place. Snake families!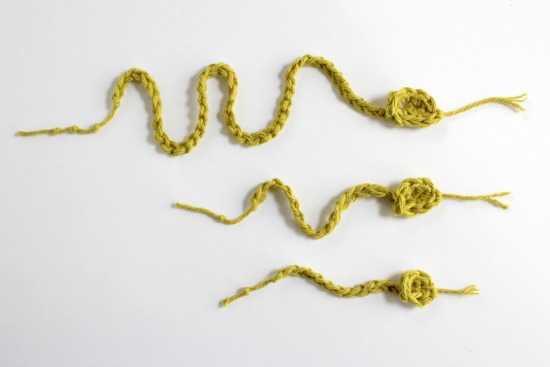 The kids will love playing with them. Or making them along with you! My daughter has been making these too, getting better and better at using a hook.
Have fun with crochet!