Egg salad just might be my favorite of the salads. It goes back to my childhood, my mom was always making us open-faced egg salad on toast. These days I'm trying to go low-carb, so I'm eating more salads. In comes Egg Salad on Salad, ha!
This salad goes so well made ahead of time and placed in a mason jar for easy storage. I'm loving Mason Jar Salads, so convenient. Prep your salads, place them in jars, and they are ready to mix and eat for lunch.

MY LATEST VIDEOS
You might have a few hard-boiled eggs left over from the holidays or you can steam some up super quick. If you're looking for a foolproof hard boiled egg method, you must try this from Stupid Easy Paleo. If you follow it exactly, you'll have the best hard-boiled eggs that are steamed!
I'm in LOVE this method. It's all I ever do now to cook my eggs. The shells fall off so easily, never stucking to the egg, and the inside comes out perfectly with bright yellow centers. Hooray!
Now that we have our eggs, let's move on to the salad, yum!
Recipe for Classic Egg Salad:
yields 2-12 oz mason jars
4 hard boiled eggs
1/2 mayonnaise
salt and pepper to taste
1 cup chopped lettuce of choice: spinach, kale, arugula, romaine, iceberg, etc.
optional: you can add mashed avocado, diced pickles, or curry spice
Method:
Dice your hard boiled eggs into small 1/4 inch chunks and add to a small bowl. Add your mayonnaise to the eggs and mix. Sprinkle in salt and pepper to your liking. Add in any other optional items if you choose.
Place your egg salad mix into your mason jar. Fill it 1/2 of the way full.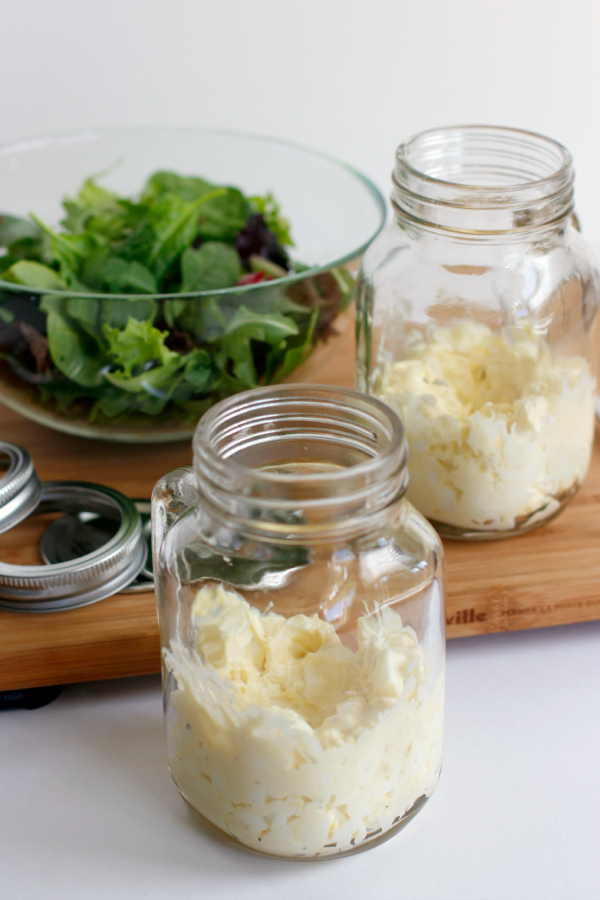 Add your choice of lettuce on top of the egg salad until it's filled to the top. I used a baby spring lettuce mix, yumz. Use up any lettuce you have on hand. Make sure it's pre-cut and bite-sized before you add it in.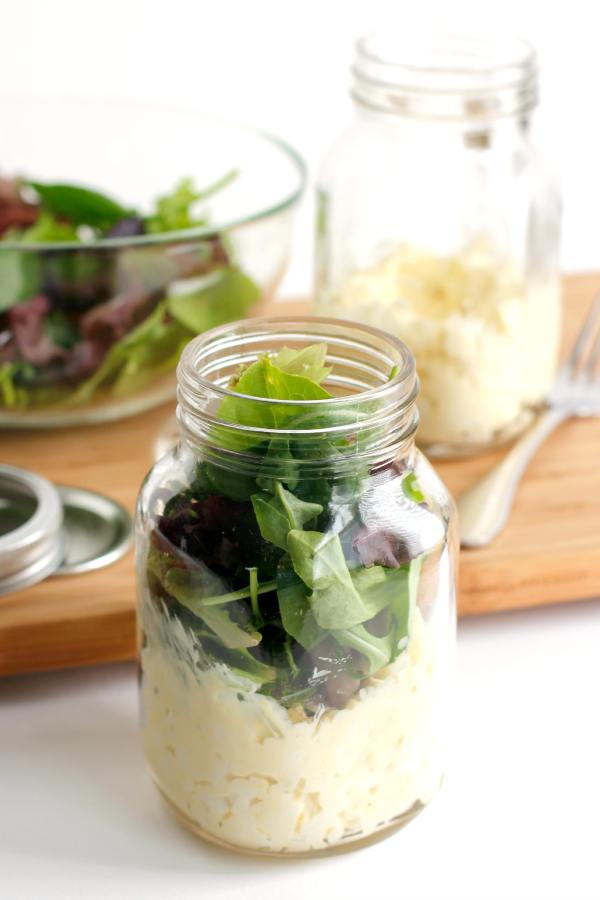 Place on your lid and it's ready to chill until lunchtime.
Mix is up and you're ready to eat!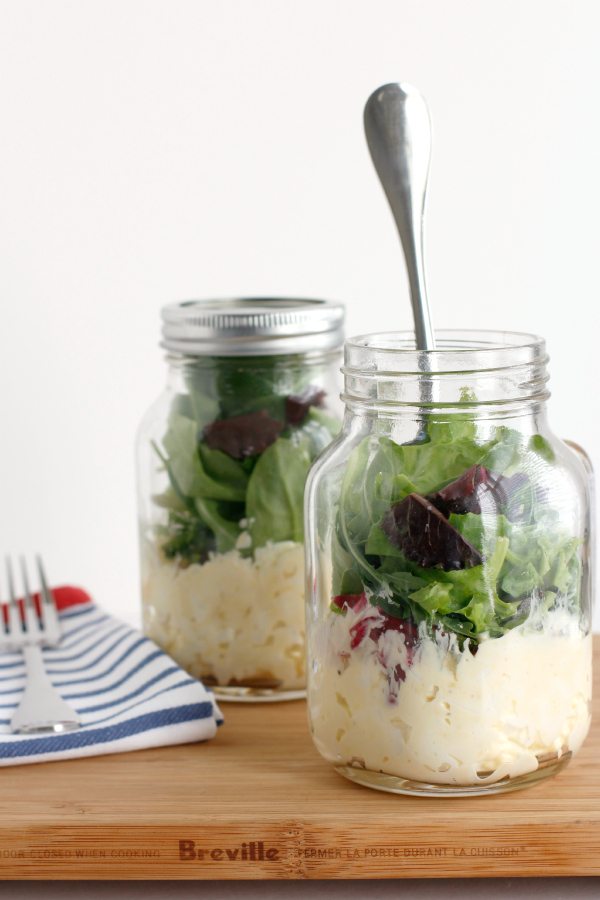 Want more mason jar salads? Here are 13 delicious recipes to make: