We've made some fun Halloween luminaries before, but today we're making them for Hanukkah to represent a menorah. These are fun to place outside your home, lighting one each of the 8 nights.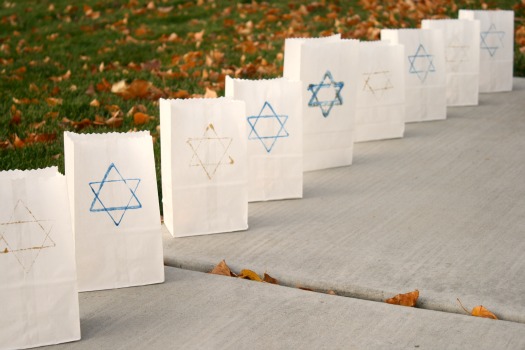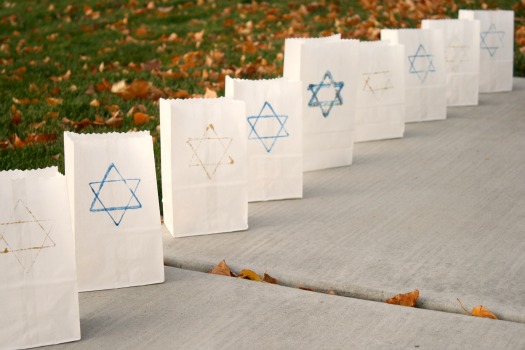 Supplies for Hanukkah Luminaries:
white paper lunch sacks
triangle cookie cutter or stamp
blue and gold paint – thanks DecoArt
paper plate
scissors
flame-less candles
1. Cut the top of your paper sacks with scissors. My scissors have a zig-zag shape to give the bags a fun look. I cut 8 of the bags short and a 9th bag a little taller to represent the shamash on a menorah.
2. Dip your triangle cookie cutter or stamp into the blue or gold paint and create a Star of David shape. Let this paint dry completely.
3. Add your flame-less candles to your bags.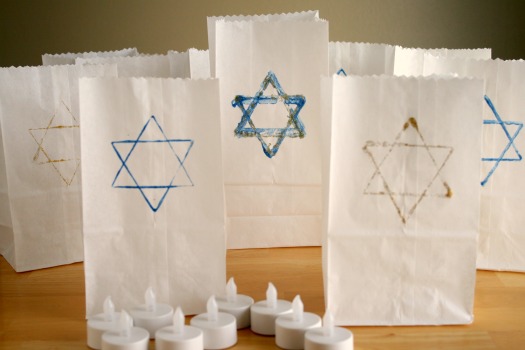 4. Place your bags outdoors, turning on one candle each night for 8 nights.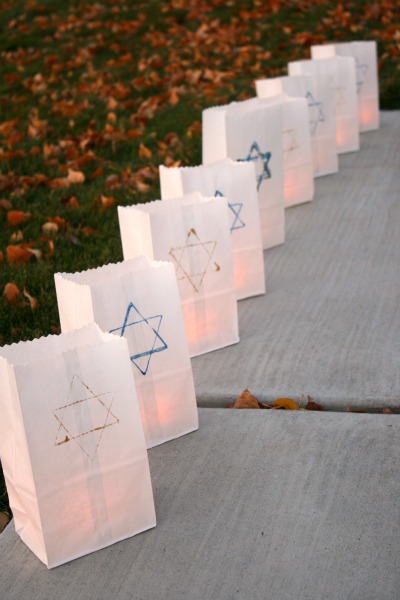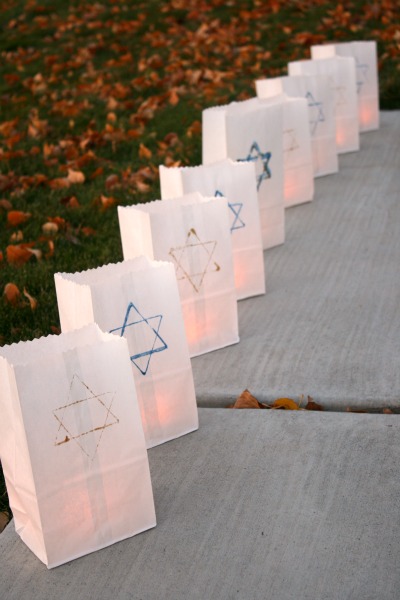 And if you're having too much fun with these stamped paper bags, you can create more for these Hanukkah Gift Bags. I'm sharing the tutorial over at the BabyCenter's Momformation today!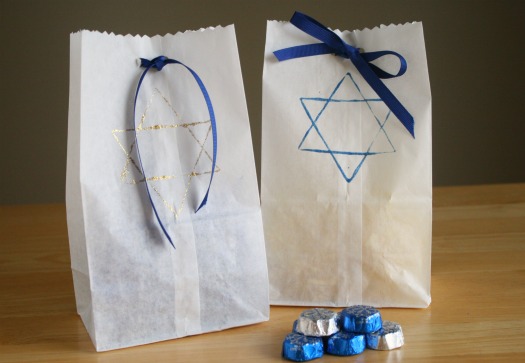 With Hanukkah beginning on December 1st, you'll want to get these started soon, ready to light up your nights.