If you have a family like mine, they request to have the peach skins removed from their peaches. I personally like them, but they are a little papery and fuzzy at times. So I learned this trick long ago and it's great for peeling peach skins, especially if you need to do a lot of them for jam or pies!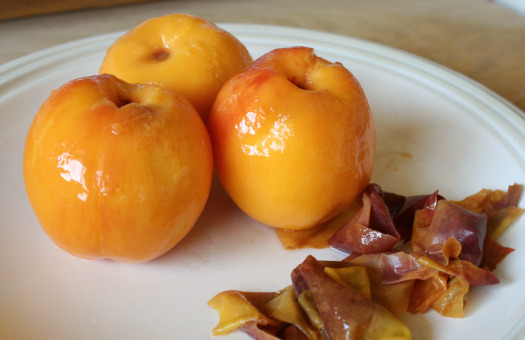 Supplies for Peach Skin Peeling:
peaches – any size, shape, or quantity
pan of boiling water
tongs or slotted spoon
bowl of ice cold water
1. Add your washed peaches to boiling water. Let them boil for at least one minute. Try not to let them cook longer or they will start to cook on the inside, we just want it to cook the skin.

MY LATEST VIDEOS
2. Immediately after you take your peaches out of the boiling water using tongs or a spoon, dunk them into an ice water bath. Let them cool off here for another minute.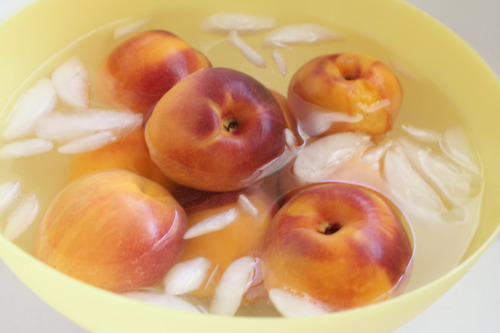 3. Once it's cooled, take your peaches and start to pierce the skin with your thumb and peel the skin away. It should start to peel very easily and sometimes in one piece (I love when that happens!) It's even easy enough for little hands to help with this process.
In just a few minutes, you just peeled your peaches whole. Now they're ready for slicing and a big bowl of vanilla ice cream!