In honor of earth day this month, I thought it appropriate to share one of our family's favorite TED talk videos: How to use one paper towel. The concept and talk comes from Joe Smith, a man on a mission to help reduce the use of paper towels we use in the bathroom. I have found myself many-a-time cranking the paper towel dispenser to 3-4 feet long or waving my hand under the automatic sensor to tear off 2-3 sections to get my hands dry. So when I saw this video for the first time, I was blown away by the amount of waste I realized I was creating, and that I could do something about it. We watched this talk twice in a row, we all loved it. Joe is pretty entertaining!
We are now shaking off our wet hands 12 times, only using one paper towel, and folding it in half to get a better dry! It's fun to watch my daughter count out to 12 (good counting skills!) It's been over a month since we've seen it and we're still going strong. I was traveling this last week and used this method in every public bathroom I went in to, even on the airplane!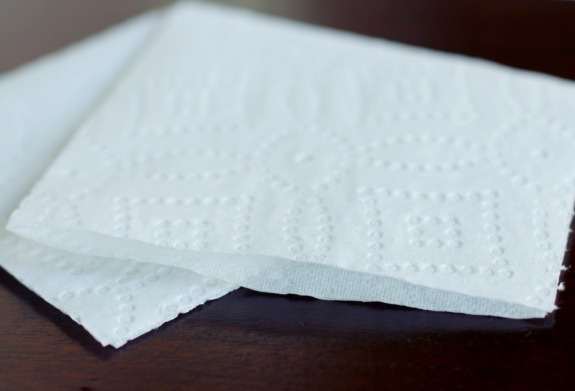 Now the challenge is yours! Watch the video with your family, maybe twice, and then practice this method the next time you use a paper towel to dry your hands!