Crochet up a few of these darling hearts to add to your Valentine's day pencils! Actually, they'd be fun to add to your pencils any day of the year.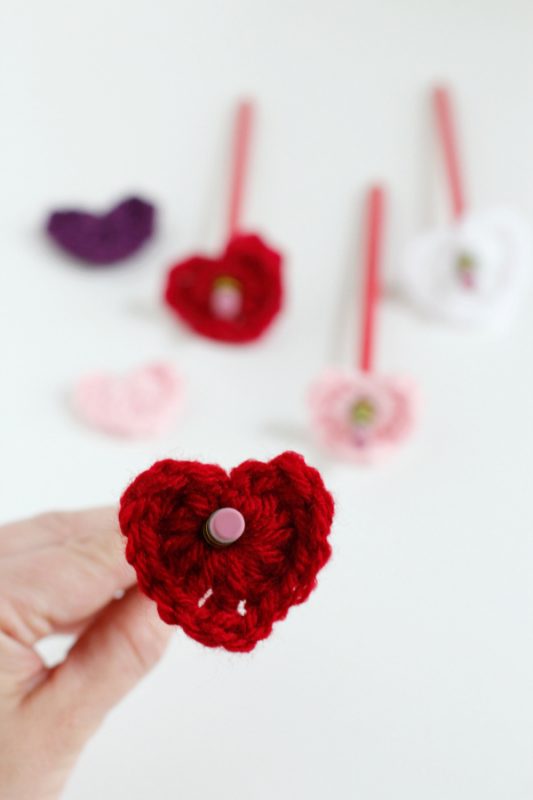 Because I love yarn and crochet so so much, so much, I've started a new blog all about yarn where you to can get your fix – Yarn Fix! I'll be sharing tutorials for crochet, knitting, home decor and kids crafts. Projects like this DIY tutorial for crochet heart pencil toppers!
For the full tutorial, see our pattern for Crochet Heart Pencil Toppers over at our blog Yarn Fix!