This is one of those books you didn't know you needed! My good friend Asha Dornfest of the blog Parent Hacks has turned her amazing parent hacks into a book. I mean even the first hack on the cover is enough to make you say, "wish I'd thought of that"!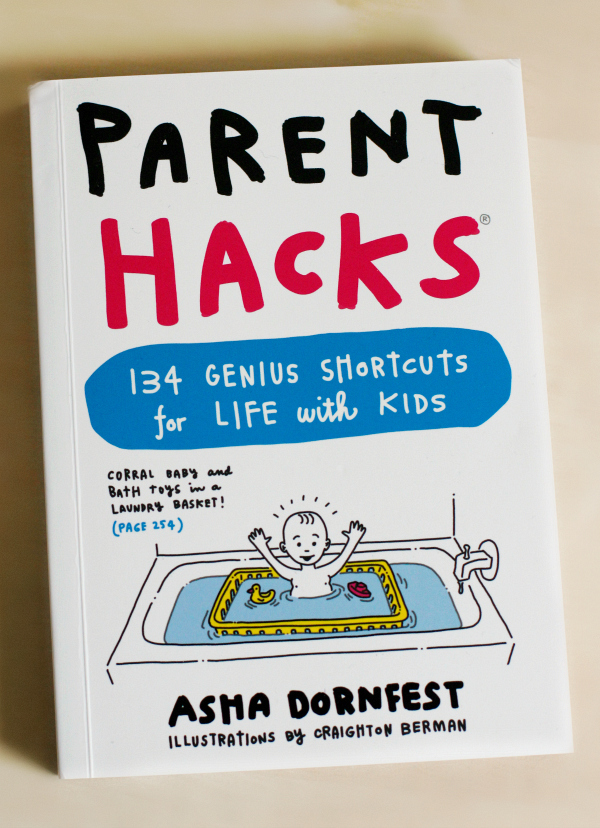 Here's a little more about Parent Hacks:
Drawing from the award-winning website ParentHacks.com, here are 134 ingenious ideas for simplifying life with kids. A parent hack can be as simple as putting the ketchup under the hot dog, minimizing the mess. Or strapping baby into a forward-facing carrier when you need to trim his fingernails—it frees your hands while controlling the squirming. Or stashing a wallet in a disposable diaper at the beach—who would ever poke through what looks like a used Pamper?
I love this tip below for trimming your child's hair. And that's all the way to #55, not even half way through the book. It's full of real parenting tips and tricks to get you through parenthood!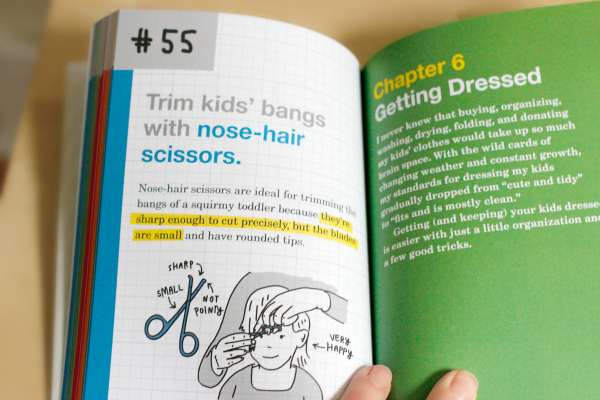 Follow our affiliate link on Amazon be sure to order it today. Get your Parent Hacks on!