I'm happy to be partnering with the Totspot App, a mobile shopping app, to share more about how you can buy and sell clothes – helping each other and our planet! Not only are you able to save money shopping for gently used clothes via Totspot, you're reducing waste, win-win! With the Totspot App, you can buy and sell clothing for the whole family and save money.
Just look at the awesomeness of Harry Potter I found on Totspot, eeek! My girls are DYING I scored a robe, scarf, and socks! It's something I couldn't have afforded at full price, so it was such a great find to get it for resell. Especially as my almost 11 year old is Gryffindor's biggest fan!
Oh, and the darling seller also shipped us some "Spellioumous" tea to go with our robe, so fun!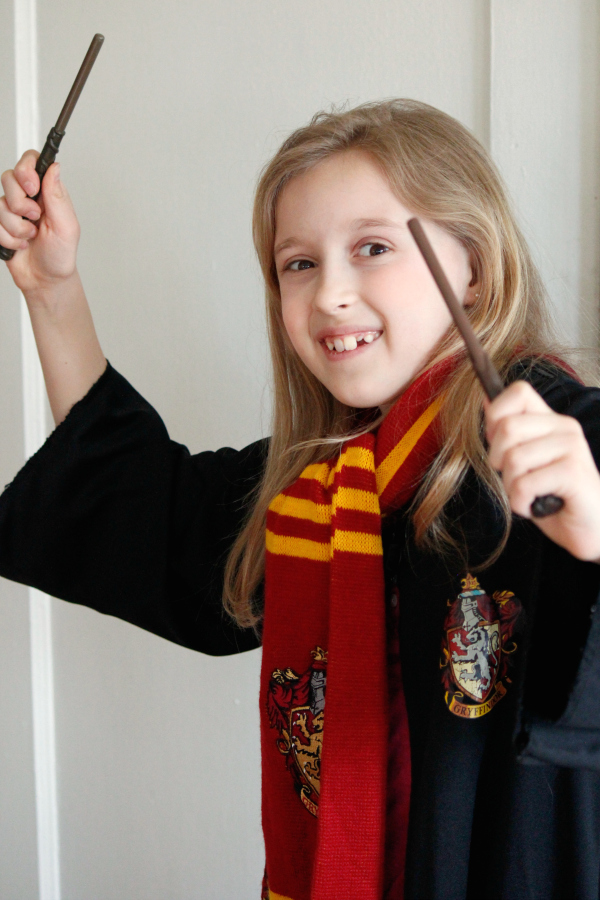 I also just scored an Elsa dress too! My youngest is gaga for Frozen the movie. She's our little princess!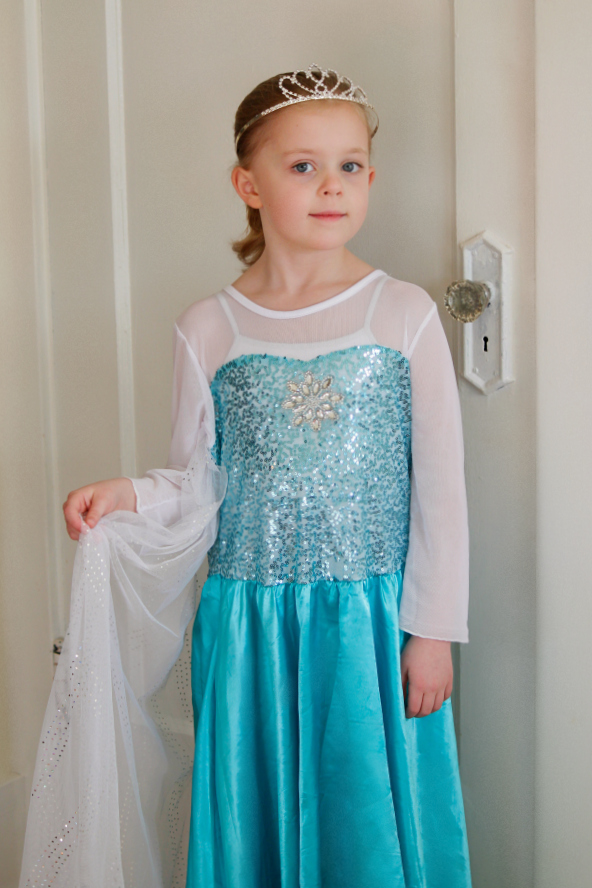 These costumes are both great for Halloween, but also for everyday dress up. So much fun!
Totspot is such a great way to shop for costumes from characters my kids love! I've favorited an Anna from Frozen costume and hope to get any alerts in price change to snag it quick! All with a quick scroll and click on my smartphone, so easy. There are BIG name brands at major discounts, up to 70% off. And Totspot watches out for all the items you buy and you can wait to accept the seller's item until you're satisfied with your delivery. Be sure to rate your sellers as well.
Here are 3 easy steps to get started with Totspot App!
1. Download the Totspot App: download the app via iTunes for iPhone or Google Play for Android. Your profile also pairs with your online account to search for items on your home computer.
2. Set Up Your Profile: add your name and address, as well as a credit card to make purchasing super quick. You'll also want to add your "tots" in your profile as well, getting their sizes and styles right in your feed. This makes it so much easier to shop. I also have an account for me – I've got a few alerts on for gold hoop earrings.
3. Start Shopping! Now it's time to shop. Scroll through all the different styles and sizes perfect for your family. Start shopping Totspot, the app on your smartphone is the easiest way to go. Especially if you're in the carpool line waiting for the kids, you can hop on the app and check out the latest finds!
There are often discounts and special codes delivered via email with all sorts of fun deals. And if you buy a few things in a "bundle" from one seller, you can save $ too, wahoo!
Or maybe you want to sell your own clothes. My friend Jane talks about how to get set up!! They make it super simple to sign up to sell your own closet. If your kids are like mine, they're growing like weeds!! You might as well resell those clothes and give them new life. Here's a great how-to video all about getting your clothes on the app for sale.
Now's the fun part – a Giveaway!! One winner is going to receive $150 gift card to Totspot to get shopping! Follow the form below to enter. Good luck!
*Thanks to Totspot for sponsoring this post. Be sure to visit them on facebook, twitter, and instagram for more ideas and inspiration.