The New Year is right around the corner and I am sure some of us are already thinking about healthy eating. If healthy eating is one of your New Year's goals, make this Sweet Potato Kale Soup. It is easy to make and good for you.
The soup is colorful thanks to the orange sweet potatoes and bright green kale. It is very filling and is great for lunch or dinner. Serve with a salad and/or crusty bread and you are good to go. Warm up this winter with this Sweet Potato Kale Soup. It is a great recipe to start the New Year.
Sweet Potato Kale Soup Recipe:
1 tablespoon olive oil
1 small onion, chopped
2 cloves garlic, minced
2 large sweet potatoes, peeled and chopped
3 (15 ounce) cans vegetable broth (you can use chicken)
2 bay leaves
1/2 tablespoon dried thyme
3 cups chopped kale
Salt and pepper, to taste
Method:
In a large saucepan or Dutch oven, heat olive oil and cook onion until tender. Add garlic and cook for 2-3 more minutes. Add sweet potatoes, vegetable broth, bay leaves, and dried thyme. Cook over medium heat until sweet potatoes are soft, about 20 minutes. Stir in chopped kale and season with salt and pepper. Let simmer for 10 minutes. Serve warm.
Serves 4-6
Want more soup recipes?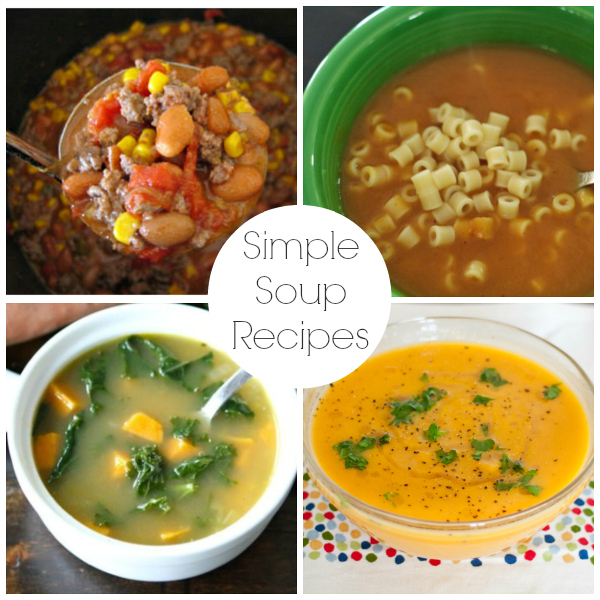 2. Slow Cooker Butternut Squash and Apple Soup