I have a lot of things to be thankful for during this Thanksgiving holiday and I'd love to share a few of them with you.
1. My fun little family. A darling mom, and random stranger, took this photo of my family the other night as we were watching the sunset. If you know Seattle, you know sunsets are rare. So I'm cherishing everything about this photo with my family! Yes, it's missing one of my little munchkins, she's hiding in the darkness picking up rocks, but it's one that's good enough to get framed!
2. My sweetie, Jordan. Movember mustache and all, I love this guy! He makes me laugh, he loves me and the kids, and he grows a sweet stache… what more could I ask for! Here we are 2 weeks ago running the Mustache Dache. It's such a fun race, I highly recommend running one close to you. And of course, you'll need to crochet your own mustache to wear if you can't grow one.
3. My city of Seattle. From the beautiful scenery, the adventurous activities, great friends we've met, and even the rainy gray skies, I love it all. I'm thankful to live in this amazing city. And I get to rock my sweet rain boots!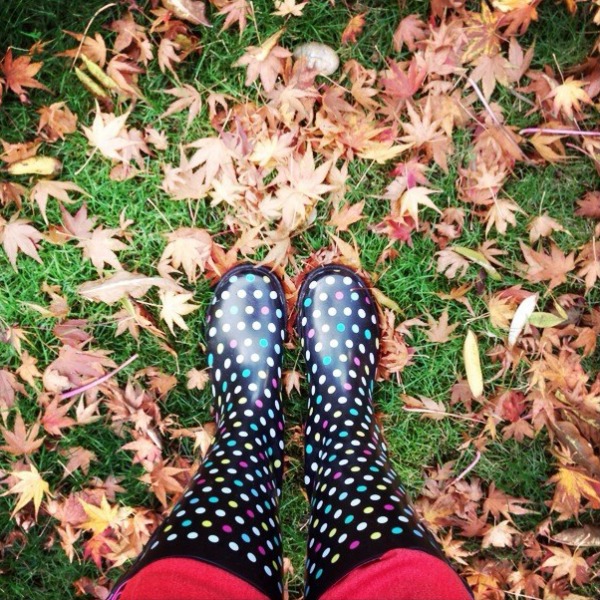 4. My Dad. This past August, my sweet dad passed away. Here are just a few of the photos we took together over the years. I love him to pieces and miss him terribly. But his legacy of famous jokes, his sweet spirit, and his love for me and my family will love on forever. Love you, daddy!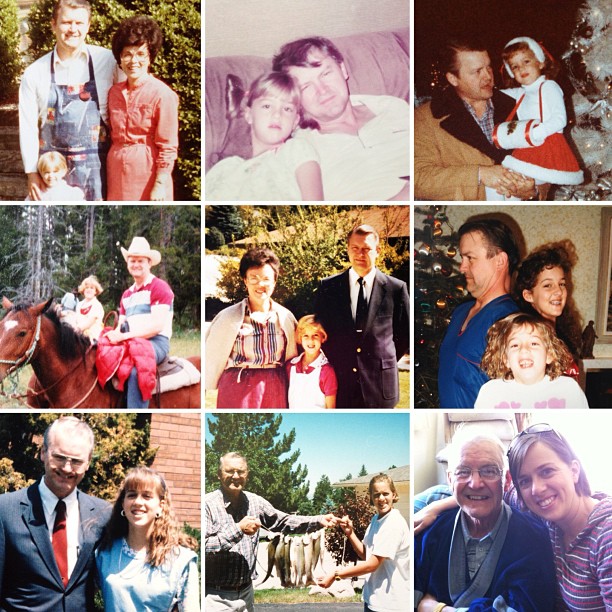 5. My Make and Takes Readers. Last, but not least, YOU!! I want to thank everyone that stops by and pops in to say hello. It really means a lot to me that you've all made it possible for me to continue with this blog, build a business, and share all sorts of fun and creative ideas. Really, I have the best readers a crafty mama could ever ask for. Thank you!
What are a few things you're thankful for this Thanksgiving holiday season?