We're making cute little Easter pictures with these chalkstock postcards from Canvas Home Basics I received as a fun freebie back at CHA. I thought these would be a perfect activity with pastel chalk for Easter.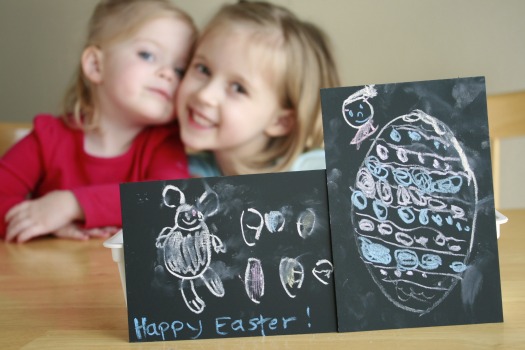 For the Easter eggs, I drew the oval and my girls designed the inside. We kept erasing them and starting again. Endless fun!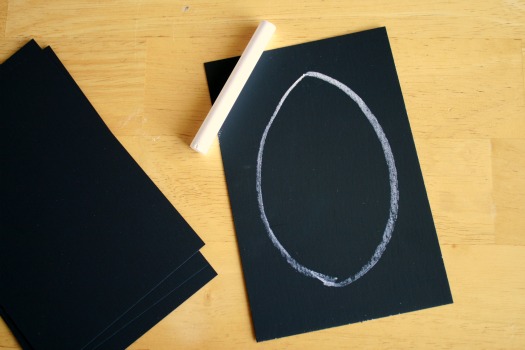 These are postcards and can be sent to family and friends. If you do plan to mail them, I suggest spraying them lightly with hairspray from a 2-3 feet distance to preserve them. Or you could place them in an envelope to send.