I'm a runner. Or at least I have been in the past and want to start up again. But I'm in desperate need of a good pair of running shoes. I've been running on the same pair for almost 3 years. So gratefully, Get Fit in Utah invited me to come in and check out their shop, finding the right pair of running shoes for me.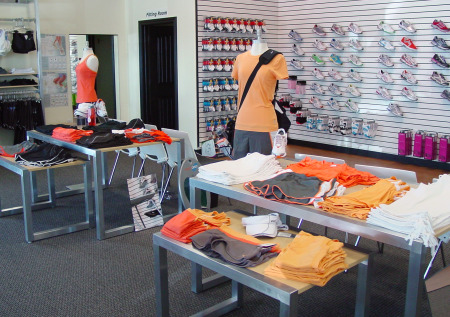 As I run (okay… walk/jog), do aerobics, and hope to run a race or two next year, I need to find the best style of shoe for me. Brian, the owner of Get Fit, answered all my questions. We started out with a Thermal Foot Scan. This helps to see what the bottom of the foot is like: is it arched, flat, neutral. Turns out I have pretty neutral feet, but I learned that no two people are the same. There's all kinds feet and all kinds of shoes to support those feet. They did a fantastic job making sure I left with the perfect shoes for me.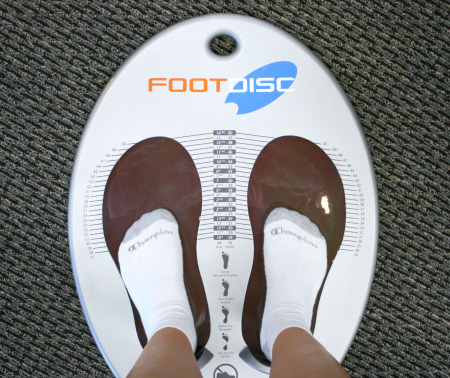 "Get Fit Athletic Wear specializes in the latest running, cross training and trail shoes from the industry leaders. Our state of the art store is equipped with technology that allows the fitness specialists to analyze your specific arch type, gait, and movements when you walk or run.  Based on the analysis, the specialist will offer you a variety of shoes to fit your personal characteristics and taste in design. You will have a chance to try out your choice of shoe on an in-store treadmill before you make your purchase.  We won't let you invest in a pair of shoes unless they are "fit" for you in the best sense of the word."
I tried on about 8 pairs of shoes. Even the same brands had different types of shoes. I thought I'd leave there with Nike or Asics, but I left with a shoe that I'd never heard of before called Saucony. Turns out they've been around for years and are regarded as a fabulous running shoe. I love them. They fit my workout style perfectly. I even got to test my stride in these new shoes with their "treadmill cam". I walked the treadmill and could see what my feet were doing on the TV in front of me, making sure they had enough support.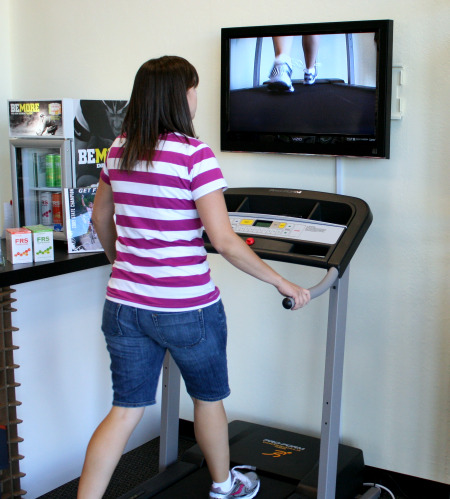 Here are my new babies! My old shoes were sad sad sad! I didn't really know how bad I needed new shoes. So thanks to Brian at Get Fit for making sure I had the right pair for me. Hood to Coast 2010, here I come!
Are you in need of a new pair of athletic shoes? You can follow Get Fit on twitter, check out Get Fit's blog, or join their facebook fan page to get the latest news, sales, and updates.