This giveaway is now closed. Thanks to all who entered. Congrats to #70 Francheska, #88 L Christensen, 220 Sav O'G, #390 Kathryn. Have fun getting crafty with your cordless glueguns!
GlueGun.net is here today, as a Make and Takes sponsor, giving away 4 of these awesome cordless glue guns!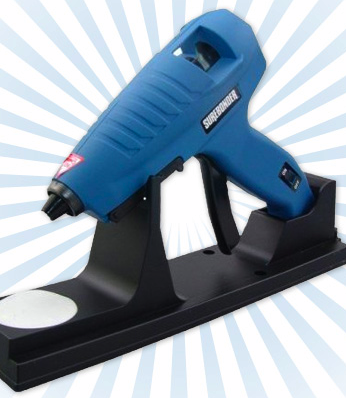 Let's just talk for a minute about how fabulous a cordless glue gun could be! With my current glue gun, I'm always crafting right near a wall, close to an outlet. It's not an ideal spot for most crafty projects. Hot glue gets on the cord, then on me, ouch! This cordless glue gun could solve so many crafty messes from happening, letting me be free to move all around my craft area! Wahoo!
The Cordless Glue Gun has these qualities:
Cordless for comfort and safety
High temperature for better bonding
Works with metal, wood, ceramics, leather, porous and non-pourous materials
High quality construction
And 4 of you will be the new owners of one of these cordless babies! See below for giveaway details.
______________________________________________________________
Giveaway Entries: For your chance to win one of 4 Cordless Glue Guns, leave a comment on this post by Thursday July 29th @ midnight, telling me what project you might use your new cordless glue gun for! I'll announce the winner chosen from random on Friday morning July 30th. Good Luck!