I'm thrilled to have been featured in the Woman's Day special Christmas issue: Best Ideas for Christmas. Here is my set of 3 Christmas hand-stitched greeting cards. Don't my babies look soooooo pretty?!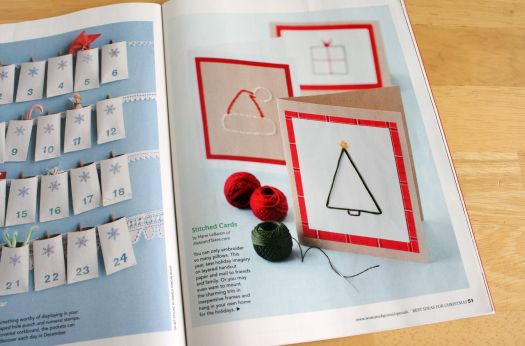 I even got a fun shout-out and blog mention, squeeee! And they included the instruction for these 3 cards in the back of the magazine. There is my Tree, Gift Box, and Santa Hat. It's fun that these card were the ones featured, as they really are my babies. I've been crafting these cards for almost 8 years now.
So if you see this on the newsstands, make sure to pick up a copy and tell everyone you know that I'm in there ;)! Plus, they have many many more amazing crafts. Have fun creating this Holiday season!