I have to share this darling little notebook given to me by Katie of Gadanke.com a few weeks back at Blissdom. It was her business card, but not just any business card, it was a little 10 page 3 inch journal for the weekend conference as well. A few blank pages were included, as well as a paper doily. And some of the pages had little thoughts included, right in line with the blog conference. Below is my favorite page!
Here's another little saying added in I loved too.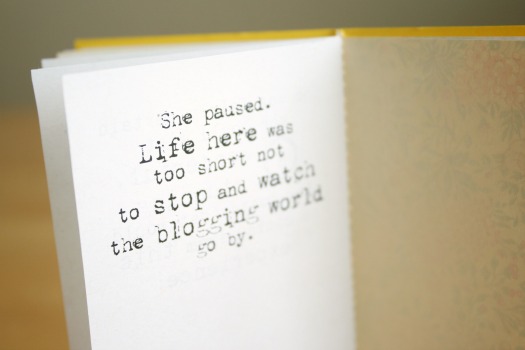 Thanks, Katie, for this little gem. I've got it with me to write down little notes and ideas.