Who needs more Valentine's treat? Me!! Always me! Just dip heart shaped pretzels into candy melts and chocolate and give to loved ones on Valentine's Day. They're the perfect shape and a yummy treat. Top them with red and white sprinkles for an extra cute touch. But be careful- these little treats are addictive! Calories don't count on Valentine's Day right?? That's what I thought.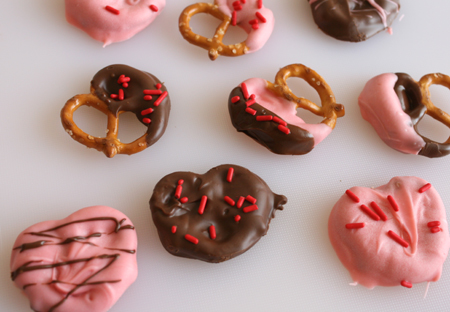 Chocolate Dipped Pretzel Hearts
Supplies for Chocolate Dipped Pretzel Hearts:
tiny twist pretzels
melted chocolate
melted candy melts, found in the baking or cake decorating isle. I used white almond bark then added red food coloring, but they do have red and pink candy melts available.
wax paper
toothpicks/skewers
Melt your chocolate and candy melts each in separate bowls, in the microwave for 30 seconds at a time, stirring in between.
Then using a toothpick or skewer to hold the pretzel, dip it into the chocolate or candy melts. Lay each one on wax paper to solidify. If you want to add sprinkles, do so while the chocolate is wet. Also, you can put these in the fridge for faster drying results.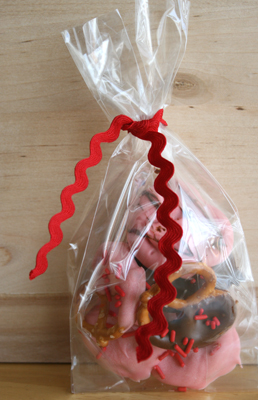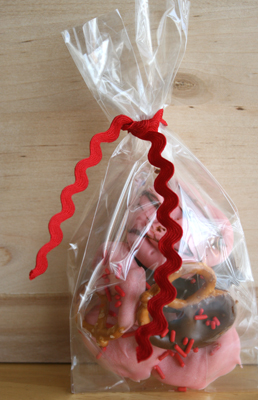 Then once they're solid, you can either dip them again in a new color or place them in a bag ready to give away. I love how cute these look together in a treat bag. So colorful and full of chocolate salty goodness. Your loved ones will be so grateful for this special Valentine's Day dessert.
Find more Valentine's Day dessert ideas here:
SaveSaveSaveSave