These rosemary bread loaves are super easy to make, one of our family favorites! This Rosemary Artisan Bread recipe is a lot like a basic french peasant bread, but with a rosemary twist, just like many of the bake breads at restaurants. Perfect to dipping into olive oil and vinegar as a dinner side dish!
Rosemary Artisan Bread
Rosemary Bread Recipe
1 packet dry yeast (or 2 1/2 tsp)
2 c. warm water
1 T. sugar
2 tsp salt
4 c. flour
2 tsp. fresh rosemary – chopped fine
Topping: 1/4 tsp. of each – olive oil, chopped rosemary, and salt
Method:
Dissolve yeast in the warm water and sugar. Add flour, salt, and 1-2 tsp chopped rosemary and stir until blended, do not knead!!
TIP: I like to buy yeast in a large package and then store it in a plastic container and keep in the freezer. It lasts forever. OR if you don't make bread that often, just buy the yeast packets.
Cover and let rise for 1 hour or until double in size. If you have a big mixer, I keep the dough there with a lid on, it's nice and moist in there. Or simply keep it in the mixing bowl and cover with a moist cloth while it raises.
Remove dough. Place it in 2 rounds on a cookie sheet lightly coated in oil and sprinkled with corn meal.
OR you can place it on your silicone baking mat with no oil. Cover with a towel or greased plastic wrap. Let it rise another hour.
TIP: It will be sticky. I like to put cooking spray on my hands for taking out the dough and shaping it.
Brush each round olive oil and lightly sprinkle with more rosemary and salt.
Bake @ 425 for 10 minutes, then reduce temperature to 375 for 15 minutes more.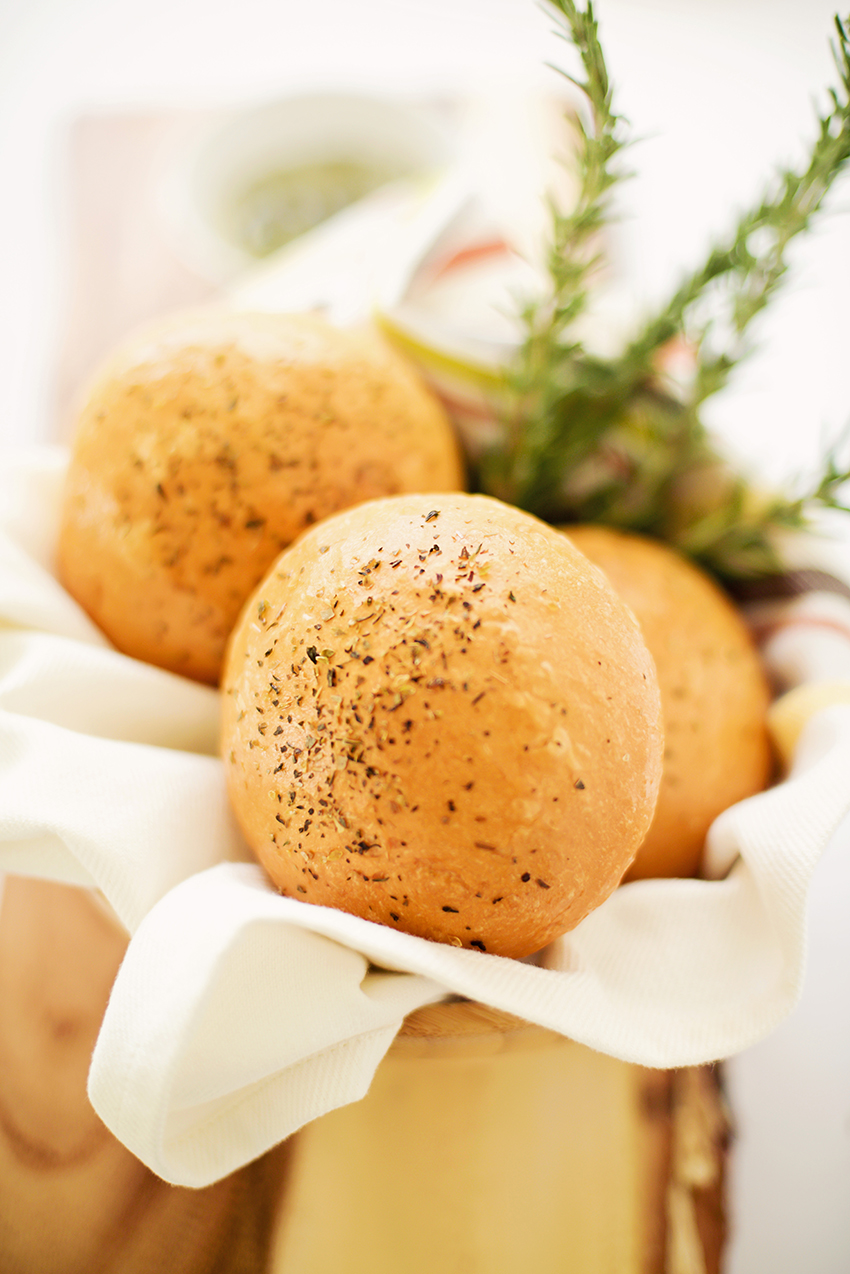 Cool slightly, then cut into nice size bits or rip it apart and dip in a bowl of olive oil and balsamic vinegar.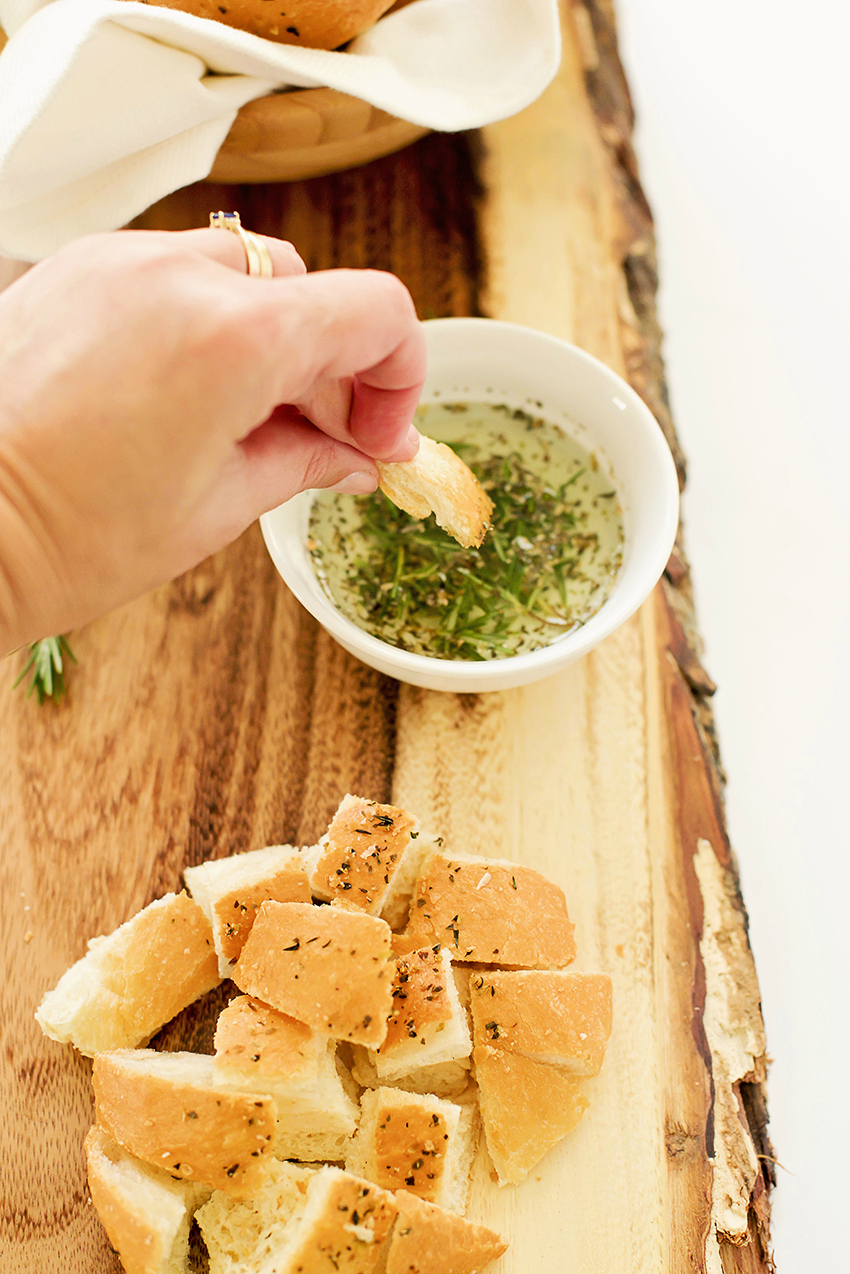 This bread can't be beat! It is soooo delicious and a really easy bread recipe. If you've never made bread before, Rosemary Bread is a great one to start with.
Pin this Post for Later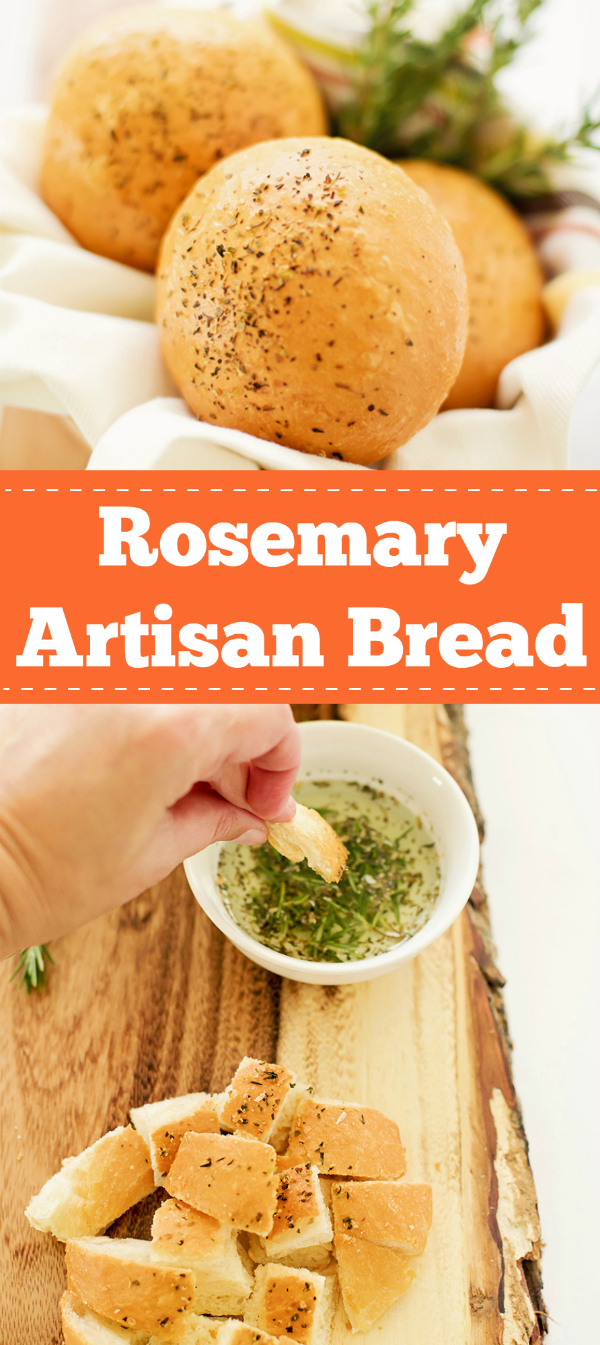 Images via Adore Foods