Once my son figured out that there was candy inside the eggs, he just started eating from the first one he found, not caring that the other kids were grabbing up all the rest of the eggs.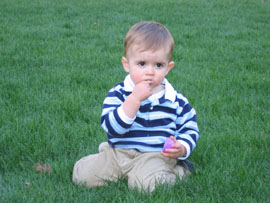 Getting older, he learned what it is all about!!
Here's my daughter and her new Easter dress last year, complete with sweater and shoes. One day I will learn to sew my girl's Easter dresses. Growing up, my mom would sew us girls a new Easter dress. I looked forward it every year.
Have a wonderful Easter Holiday!