It's that time of year when I get to shower you with amazing gifts from amazing M&T Sponsors for the Holiday season, wahoo!! Make sure to read through each of the fabulous prizes and enter in at the bottom to win!
Chest R Desk: If you're looking for a piece of furniture that does it all, desk, chair, storage, (everything but the kitchen sink), the Chest R Desk is it!! It's perfect for kids to color, do their homework after school, and store their projects and supplies inside. Yes! For kids age 3 – 12, it combines a storage unit, chair and desk into one piece of furniture. Say hello to space saver, giving you more room for toys and books. Or it would fit perfectly in the family room, giving your kids a space of their own! One winner will receive their own Chest R Dest (a $59.95 value). Be sure to follow them on Twitter and Facebook for updates.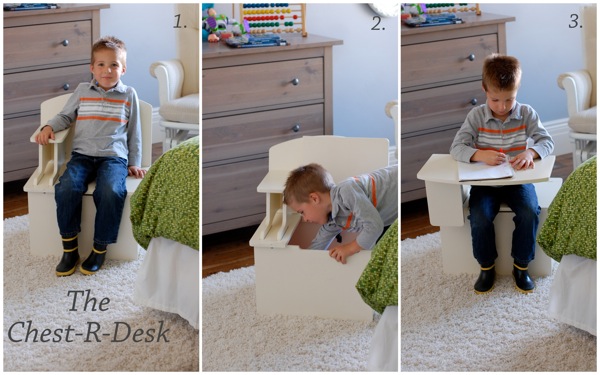 EasyCanvas Print: Make the holidays personal and EASY with Staples Copy & Print Center services, offering affordable pricing and fast service. Turn someone's favorite photos into art this holiday season, with Staples EasyCanvas prints. Gallery-wrapped, high-quality textured HP photo paper is used for the prints. 16×20, 12×12 and 11×14 sizes are available. Or a fun new option, spread one image across multiple frames. Available now at Staples retail stores (prices at $29.99). One winner will receive their own gift certificate for an EasyCanvas print to redeem in store, yay! Find them on Facebook and Twitter too.
Silhouette Portrait: The Silhouette Portrait™ is an electronic cutting tool for personal use, brand new, releasing the week of black Friday. Like a home printer, it plugs into your PC or Mac® with a simple USB cable. However, instead of printing, the Silhouette Portrait uses a small blade to cut paper, cardstock, vinyl, fabric and more up to 8″ wide and 10 feet long. The machine also has the ability to register and cut printed materials. And one winner is going to receive their very own fabulous Silhouette Portrait, (a $199 value) hooray! Just think of all the fun you're going to have crafting with this! Find them on Facebook and Pinterest.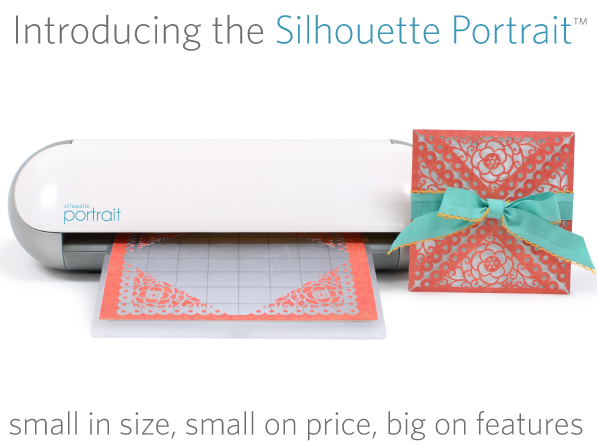 Grow Your Own Mushroom Garden: How cooooooool is this? The Grow-Your-Own Mushroom Garden lets families grow their on food, sustainably, on the kitchen counter from recycled coffee grounds! The kit can grow 2-3 harvests of oyster mushrooms in ten days each, for 1.5lbs of mushrooms total. The kids are going to love it. One winner will receive a mushroom kit of their own to grow. See them on Facebook and Twitter!
Make and Takes for Kids: Yes, I've got 2 books up for grabs, helping you craft all year long. Make and Takes for Kids is the perfect gift for a teacher, friend, or a child who loves to craft. With 50 activities and ideas throughout the year, you'll have something fun to do each week! Be sure to check it out and Make and Take this holiday season!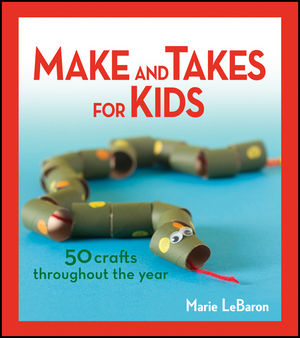 ______________________________________________________________
Giveaway Entries: For your chance to win one of these fabulous holiday prizes, follow me on pinterest and leave a comment on this post by Sunday November 26th @ midnight. Good Luck!
Here are some other gals giving away a Silhouette Cameo or Portrait this week too: