Here are a few projects I've been crafting and sharing around the web. Each one is alive with Halloween fun!
Need an idea for an after-school snack this week? Try making these fun Jack o' Lantern Pitas over at Momformation. The kids will love creating these fun faces!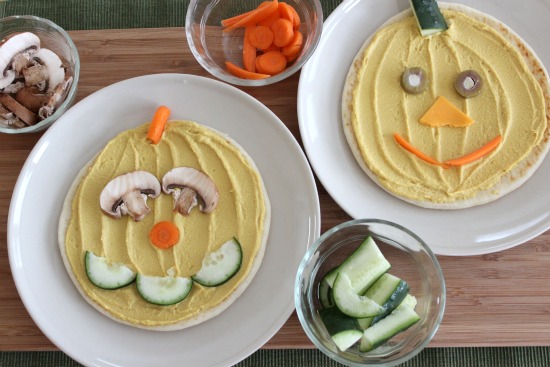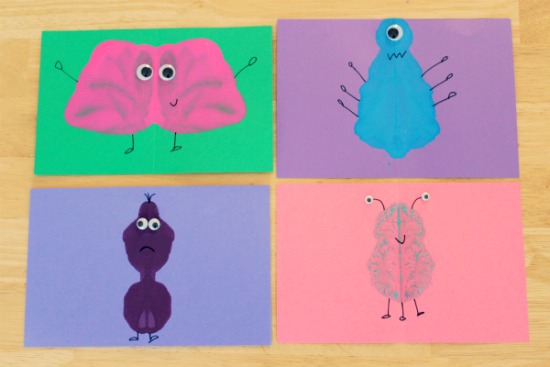 Who's helping in their child's classroom for a Halloween party? If you're like me and need a few ideas, here are 25 classroom party activities I've found and listed over at Babble's New Home Ec, including these darling play dough favors from The Idea Room.