My daughter's nickname is Tinkerbell, named by her Grandpa. It fits her to a tee. Sweet and cute, but also, sassy and feisty. This year we had a Tinkerbell party for her 2 year old birthday.
Here are a few of the past cupcakes my kids have had for their birthdays. I wish I was better at decorating cakes, I need to take a cake decorating class. Cupcakes are easy, so that is what I usually make.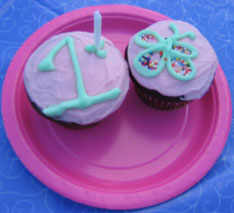 For the Tinkerbell party, I made "fairy wing" cupcakes, sprinkled with "pixie dust". I used toothpicks to hook 2 watermelon gummies together and then a toothpick up the middle to place it in the cupcake. Gummy candies can be used for lots of shapes. My sister has cut large gum drop candies into tulips. Very easy.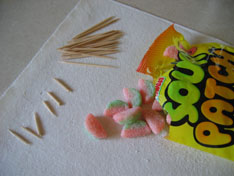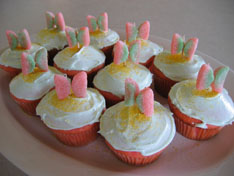 Happy Birthday My Cute Tinkerbell!!
Have fun decorating your birthday cakes. What birthday parties have you encountered? Share your creative ideas here in a comment!