Applesauce Cookies were a favorite of mine growing up, especially during the fall season. My mom would bottle our own applesauce from apple trees in our backyard, then use it to make yummy cookies all year long, yum!
Applesauce Cookies
These cookies are moist and cake-like, and scattered with chocolate chips that make them a perfect fall treat!
Recipe for Applesauce Cookies
Ingredients:
1 cup sugar
1/2 cup shortening
2 eggs
1 cup applesauce
1 tsp baking soda
1/2 tsp cinnamon
1/2 tsp cloves
1/2 tsp salt
2 cups flour
chocolate chips, nuts, raisins
Method:
Mix the first 5 ingredients together.
Add in the rest of the dry ingredients to it, combining well.
Add your chocolate chips, nuts, or raisins and mix in.
Scoop onto a baking sheet. The dough will be very soft. It gets plopped on the baking sheet, but will cook up nicely.
Bake for 8-11 minutes at 400* or until lightly brown.
Makes 3 dozen cookies.
A few baking tricks when making cookies: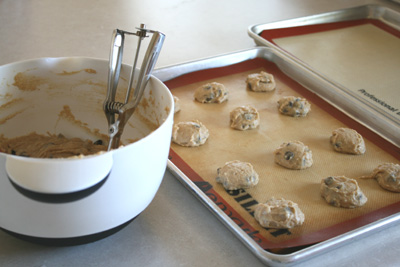 Try these yummy Fall Applesauce Cookies. They're a healthier alternative for an after dinner treat.
More Apple Recipes:
Homemade Applesauce – We're making homemade applesauce using a blender, so simple. I used 4 apples and it makes about 2 cups for a delicious and healthy snack!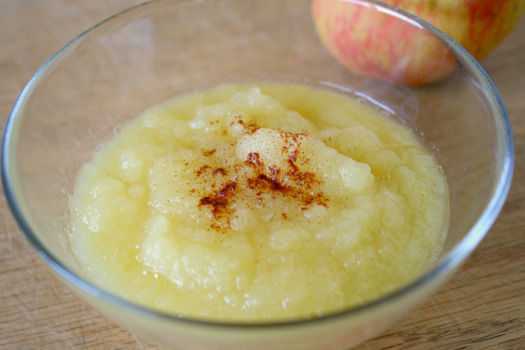 Cream Cheese Apple Dip – We love making this sweet cream cheese apple dip for parties or play dates – or Friday afternoons! It's one of my go-to potluck recipes that is a hit with kids and adults, and someone always asks me for the recipe.
Chocolate Peanut Butter Apples Slices – These chocolate peanut butter apple slices are so yummy, and pretty healthy too, especially if you use a good quality dark chocolate.
Cheesecake Stuffed Baked Apples– The baked apples you know and loved, bumped up a notch with cheesecake stuffing! YUM!
Apple Cider Float Bar– This is one of our favorite ways to welcome fall! You've got to try the experience of enjoying an apple cider float!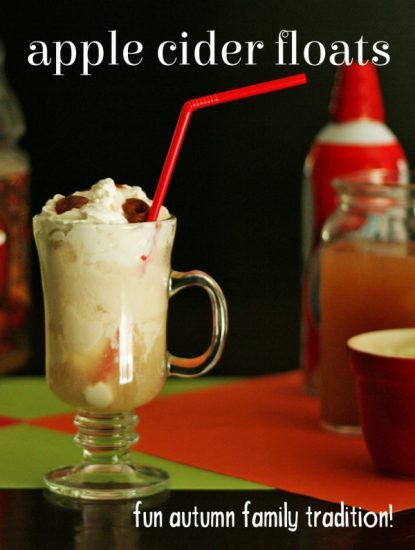 Easy Apple Pie for Your Thanksgiving Feast– No Thanksgiving feast is complete without a delicious apple pie! This recipe has become a family favorite.
Apple Cider Quinoa Breakfast– The most delicious way to start a brisk fall morning! A warm breakfast is both comforting and filling on a cold, busy day.
*This post contains affiliate links. Thanks for supporting Make and Takes!
SaveSave
SaveSaveSaveSave
SaveSaveSaveSave
SaveSaveSaveSave